Ms. PJ was recently diagnosed with small-cell lung cancer. She is fairly young at 52 years of age. She was a smoker for most of her life but quit about 10 years ago. She was subsequently admitted to the hospital for superior vena cava (SVC) syndrome. The cancer was discovered when a large tumor was compressing her right pulmonary artery in the upper lobe as well as her superior vena cava. This caused her much pain and discomfort.
She received her first chemotherapy treatment of Cisplatin and Etoposide during this admission in an effort to reduce the tumor size and lessen the SVC syndrome. Radiation is also planned as part of her treatment.
After receiving her first chemotherapy she developed confusion, became lethargic, and complained of excessive thirst.
Her vital signs are:
Temperature: 97.7 degrees
Pulse: 86 bpm
Respirations: 16 bpm
Blood pressure: 172/94
O2 Sat: 92%
Her chemistries are:
Glucose 89 mg/dL
BUN 9 mg/dL
Creatinine 0.41 L mg/dL
Sodium 116 C mmol/L
Potassium 3.7 mmol/L
Chloride 75 L mmol/L
Carbon Dioxide 28 mmol/L
Calcium 8.7 mg/dL
Total Protein 6.4 g/dL
Albumin 3.0 L g/dL
AST 40 H Units/L
ALT 28 Units/L
Alkaline Phos 87 Units/L
Bilirubin, Total 1.0 mg/dL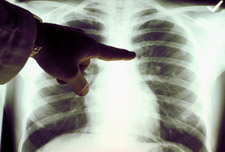 Community editor Michelle Bragazzi shares a story about a pageant contestant who's mission goes far beyond the crown.
Maggie Hughes explains that dying with dignity appears to be gaining recognition as more states seek approval.
Katie Mitchell shares a story about bioprinting technology and how it may change the future of targeted therapy.
Nicole Haines explains how we can make inefficient workplace meetings more productive for all.

5
Melissa Scott says peace and dignity are importants part of the death process for patients and their family members.

3



University
Your source for CNE Credit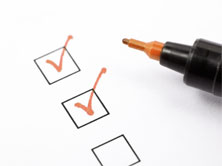 Anti-cancer drug related cardiotoxicity: A review and update by Gail M Wilkes RNC MS AOCN
Myths and Realities of Health Care Reform and the Affordable Care Act: Implications for Oncology Nurses and their Patients
Wednesday, April 10, 2013 12:00 PM EDT
Presented by Denise Friesema, MS, RN, OCN, this webinar will:
Discuss the role of the oncology nurse in clinical trials
Provide an overview of the staff nurse and clinical trial nurse roles as clinical provider, coordinator, patient advocate, and data recorder
Offer participants a chance to ask questions during a live question and answer period
Register for this informative free webinar now!
Monday, February 25, 2013 12:00 PM EST
Friday, December 14, 2012 12:00 PM EST
Tuesday, December 4, 2012 12:00 PM EST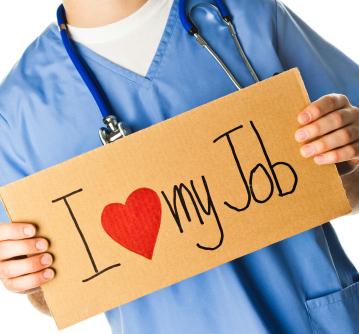 The 2013 Nurse Compensation Survey Results Are In

Michelle Bragazzi, BS, RN,
5/3/2013

32

In February, TheONC surveyed more than 600 oncology nurses to find out more about their careers. We wanted to know if they felt adequately compensated and satisfied within their ...
You're already here -- why not make it official? Moderators are charged with moving the conversation forward on TheONC by posting responses, questions, and joining in exchanges. Everyone is encouraged to post here, but moderators commit to doing so. Interested in participating? Contact:



on Twitter