Mr. G has been undergoing palliative chemotherapy for his bladder cancer, using gemcitabine (Gemzar). He developed a deep vein thrombosis; it was discovered about 10 weeks ago, and he is currently on anticoagulant therapy with warfarin. His INR lab is pending. He was in just last week for a urinary tract infection where he was started on quinolone (Cipro) and then switched to trimethoprim/sulfamethoxazole (Bactrim) when his urine culture specificity report highlighted this antibiotic to be most effective against his culture organism.
He is not allergic to sulfa but is allergic to penicillin, so the triage staff called the patient to inform him of the antibiotic change, and he complied.
Now, four days later, he is having irregular heart rhythm, and the EKG taken today shows he is in atrial fibrillation.
Today's vital signs:
Temperature: 97.6 degrees
Pulse: 140 bpm
Respiration: 18 bpm
Blood pressure: 126/68
O2 Sat: 100%
ECOG Score: 1
Labs results:
WBC 8.9
ANC 6.4
Hgb 11.7
Hct 34.1
Plt 165,000
PT 48.2 seconds
INR 4.0
An assessment does support the tachycardic rate, and unfortunately the rhythm is still irregular. The rest of the assessment is negative.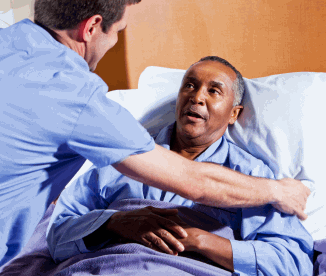 Nicole Haines explains how we can make inefficient workplace meetings more productive for all.

4
Melissa Scott says peace and dignity are importants part of the death process for patients and their family members.

3
Rachel Odo shares the story of one patient's unexpected side effect--love.

7
Monica Key talks about celebrities making the decision to lower their cancer risk with prophylaxis.

2
Julianna Paradisi explains the similarities between artists and oncology nurses -- both revealing inner beauty and strength.

5



University
Your source for CNE Credit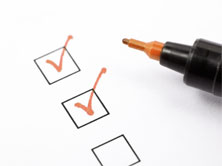 Anti-cancer drug related cardiotoxicity: A review and update by Gail M Wilkes RNC MS AOCN
Myths and Realities of Health Care Reform and the Affordable Care Act: Implications for Oncology Nurses and their Patients
Wednesday, April 10, 2013 12:00 PM EDT
Presented by Denise Friesema, MS, RN, OCN, this webinar will:
Discuss the role of the oncology nurse in clinical trials
Provide an overview of the staff nurse and clinical trial nurse roles as clinical provider, coordinator, patient advocate, and data recorder
Offer participants a chance to ask questions during a live question and answer period
Register for this informative free webinar now!
Monday, February 25, 2013 12:00 PM EST
Friday, December 14, 2012 12:00 PM EST
Tuesday, December 4, 2012 12:00 PM EST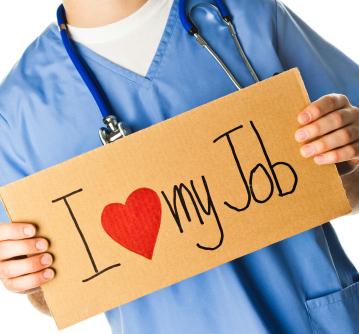 The 2013 Nurse Compensation Survey Results Are In

Michelle Bragazzi, BS, RN,
5/3/2013

32

In February, TheONC surveyed more than 600 oncology nurses to find out more about their careers. We wanted to know if they felt adequately compensated and satisfied within their ...
You're already here -- why not make it official? Moderators are charged with moving the conversation forward on TheONC by posting responses, questions, and joining in exchanges. Everyone is encouraged to post here, but moderators commit to doing so. Interested in participating? Contact:



on Twitter