Ms. L started her chemotherapy treatments this year. As a result, she has become increasingly fatigued. The fatigue started about halfway through her treatments. She is sleeping well each night, with mild pain that is relieved by over-the-counter analgesics. She is eating enough each day and has an adequate daily fluid intake. She cannot do rigorous exercise, as she has in the past, but she does walk on occasion when she has some energy. She is recently divorced and has two kids in college. During today's visit, her sister accompanied her and expressed concern about her increasing fatigue. Ms. L has also had some intermittent chest pain.
Her vital signs for today are as follows.
Temperature: 98.6 degrees
Pulse: 106 bpm
Respirations: 16 bpm
Blood pressure: 109/68
O2 sat: 96%
ECOG score: 2-3
Pain: 3/10
Her labs for today are as follows.
WBC: 4.5
ANC: 2.1
Hgb: 8.8
Hct: 29.4
Plt: 110,000
Her physical assessment does support the tachycardic rate. Fortunately, the rhythm is regular. She has bilateral pale conjunctivae, and her lungs are clear to auscultation. p>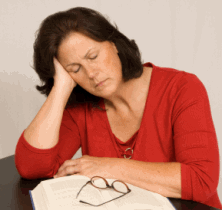 Community editor Michelle Bragazzi shares her collection of pictures from the ONS Annual Congress meeting in Washington, D.C.

3
Anne Booms conducted a survey to find out whether her role as an oncology nurse practitioner is effective and informative from a staff perspective.

8
Community editor Michelle Bragazzi asks if you are at war with your family over household chores.

11
Nutritionist Laura Newton explains the potential cancer risk associated with celiac disease.

9



University
Your source for CNE Credit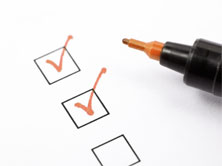 Anti-cancer drug related cardiotoxicity: A review and update by Gail M Wilkes RNC MS AOCN
Myths and Realities of Health Care Reform and the Affordable Care Act: Implications for Oncology Nurses and their Patients
Wednesday, April 10, 2013 12:00 PM EDT
Presented by Denise Friesema, MS, RN, OCN, this webinar will:
Discuss the role of the oncology nurse in clinical trials
Provide an overview of the staff nurse and clinical trial nurse roles as clinical provider, coordinator, patient advocate, and data recorder
Offer participants a chance to ask questions during a live question and answer period
Register for this informative free webinar now!
Monday, February 25, 2013 12:00 PM EST
Friday, December 14, 2012 12:00 PM EST
Tuesday, December 4, 2012 12:00 PM EST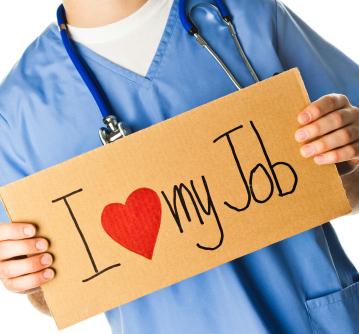 The 2013 Nurse Compensation Survey Results Are In

Michelle Bragazzi, BS, RN,
5/3/2013

32

In February, TheONC surveyed more than 600 oncology nurses to find out more about their careers. We wanted to know if they felt adequately compensated and satisfied within their ...
You're already here -- why not make it official? Moderators are charged with moving the conversation forward on TheONC by posting responses, questions, and joining in exchanges. Everyone is encouraged to post here, but moderators commit to doing so. Interested in participating? Contact:



on Twitter