Health writer and registered nurse Marijke Vroomen Durning talks about a side effect associated with thyroid therapy.
Community editor Michelle Bragazzi wants to know if you're having any head and neck cancer screening events.
Oncology nurse practitioner Monica Key explains the risk of secondary thyroid cancer in breast cancer patients.
Lung cancer nurse navigator Bobbi Freeman explains the benefits of robotic-assisted procedures versus an open thoracotomy.
Carole McCue wants to know what simple object helps to keep things in perspective for you and your cancer patients.

2

University
Your source for CNE Credit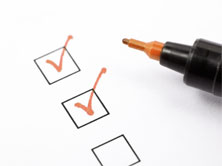 Anti-cancer drug related cardiotoxicity: A review and update by Gail M Wilkes RNC MS AOCN
Myths and Realities of Health Care Reform and the Affordable Care Act: Implications for Oncology Nurses and their Patients
Managing Side Effects of Targeted Therapies
Tuesday, October 29, 2013 12:00 PM EDT
Archived
Presented by Ellen T. Matloff, MS, CGC , this webinar will highlight:
How to determine which patients require genetic counseling
How to help prepare your patients for the genetic counseling process
Testing options that are now available
How you can utilize this data in managing your patients and their family members
Participants will also be able to ask questions during a live question and answer period with speaker Ellen T. Matloff, MS, CGC .

Wednesday, August 28, 2013 12:00 PM EDT
Wednesday, June 26, 2013 12:00 PM EDT
Wednesday, April 10, 2013 12:00 PM EDT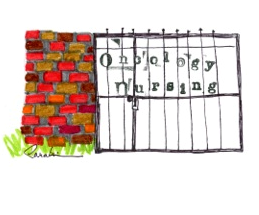 How to Break Into Oncology Nursing

Julianna Paradisi, RN, OCN,
4/1/2015

20

One of the most enjoyable aspects of my recent job transition is meeting new colleagues. Not only are they a great group of nurses, but also for the opportunity to exchange information.