Maggie Hughes, MSW, an oncology social worker at Emory University's Winship Cancer Institute, offers ways we can help children cope in an intimidating environment (such as a cancer center) through games and debriefing exercises.



Maggie Hughes
Oncology social worker Maggie Hughes wants to know what we can do so patients can have a good death.

10
Oncology social worker Maggie Hughes is looking forward to watching one cancer survivor face his next challenge -- the Olympics.

8
Social worker Maggie Hughes explains that hazardous weather conditions can leave some healthcare workers unprepared for an extended work day.

16
Oncology social worker Maggie Hughes explains the need for increasing awareness surrounding the small-population cancers, which includes pancreatic cancer.

12
Oncology social worker Maggie Hughes shares some prescription resources to help struggling patients.

13



University
Your source for CNE Credit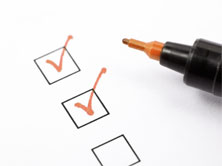 Anti-cancer drug related cardiotoxicity: A review and update by Gail M Wilkes RNC MS AOCN
Myths and Realities of Health Care Reform and the Affordable Care Act: Implications for Oncology Nurses and their Patients
Managing Side Effects of Targeted Therapies
Tuesday, October 29, 2013 12:00 PM EDT
Presented by Ellen T. Matloff, MS, CGC , this webinar will highlight:
How to determine which patients require genetic counseling
How to help prepare your patients for the genetic counseling process
Testing options that are now available
How you can utilize this data in managing your patients and their family members
Participants will also be able to ask questions during a live question and answer period with speaker Ellen T. Matloff, MS, CGC .

Wednesday, August 28, 2013 12:00 PM EDT
Wednesday, June 26, 2013 12:00 PM EDT
Wednesday, April 10, 2013 12:00 PM EDT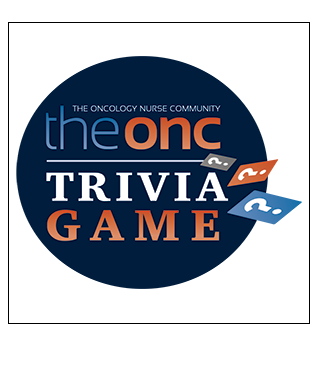 The Oncology Nurse Community Trivia Game

Michelle Bragazzi, BS, RN,
1/13/2014

6

Are you looking to test your knowledge and have a little fun at the same time? TheONC Trivia Game covers various subjects, including cancer treatments, nutrition, side effects, and ...
You're already here -- why not make it official? Moderators are charged with moving the conversation forward on TheONC by posting responses, questions, and joining in exchanges. Everyone is encouraged to post here, but moderators commit to doing so. Interested in participating? Contact: