In his newest book, Companioning You! A Soulful Guide to Caring for Yourself While You Care for the Dying and the Bereaved, Dr. Alan D. Wolfelt proclaims that those caring for the dying and bereaved are prone to workaholism. Dr. Wolfelt states that this addiction to work is heavily influenced by "Caregiver Worktapes."
He defines caregiver worktapes as unconscious messages about work that are stored in the recesses of the brain. They are messages that are learned from parents, co-workers, colleagues, or a boss. Despite the fact that these messages seem to play over and over again in one's mind, Dr. Wolfelt explains that the conscious mind cannot easily articulate them.
The four most common worktapes experienced by caregivers of the bereaved or dying are outlined below:
Be available at all times. This worktape claims that "If you really care, you must be available at all times!" However, we all know that being available 24/7 is not healthy. As caregivers, we must set emotional and physical limitations for ourselves to prevent burnout. Additionally, if you are continually working and you never turn off this worktape, your effectiveness is diluted.



If you're resting, you're lazy. Do you ever feel that taking a break during a busy work day makes you lazy? Have you ever heard, "What are you doing sitting down? There is always something to do around here!" Be careful to not confuse constant activity with productivity. Dr. Wolfelt reminds us that effectiveness must take precedence over busy-ness.



No pain, no gain. This worktape constantly reminds us that "We must go the extra mile." Were you raised to believe that success is based directly on how hard you work? While hard work has its place, we must not hold it in such high regard that we exclude times of rest, play, and relaxation.



If you really care, you'll go beyond the call of duty. Has the following thought ever crossed your mind? "You have the opportunity to make a difference. If you are truly compassionate and want to help others, you will stay late and come in early." We should all be proud of the wonderful work we do in the service profession. However, Dr. Wolfelt cautions us to not become martyrs. Personal boundaries and downtime are a must!
Do you find that any of these caregiver worktapes are stuck on repeat in your mind? How do you turn off the tapes?



Maggie Hughes
Oncology social worker Maggie Hughes asks how you respond when patients ask to die.

8
Maggie Hughes explains the benefits of using aromatherapy in the workplace.

19
Social worker Maggie Hughes shares information about one organization looking to help create memories for families experiencing late stage cancer.

13
Social worker Maggie Hughes offers some tips for helping children cope through debriefing.

7
Maggie Hughes shares some information on a program that offers self-care to its staff to help prevent burnout and compassion fatigue.

9



University
Your source for CNE Credit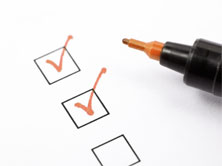 Anti-cancer drug related cardiotoxicity: A review and update by Gail M Wilkes RNC MS AOCN
Myths and Realities of Health Care Reform and the Affordable Care Act: Implications for Oncology Nurses and their Patients
Managing Side Effects of Targeted Therapies
Tuesday, October 29, 2013 12:00 PM EDT
Presented by Ellen T. Matloff, MS, CGC , this webinar will highlight:
How to determine which patients require genetic counseling
How to help prepare your patients for the genetic counseling process
Testing options that are now available
How you can utilize this data in managing your patients and their family members
Participants will also be able to ask questions during a live question and answer period with speaker Ellen T. Matloff, MS, CGC .

Wednesday, August 28, 2013 12:00 PM EDT
Wednesday, June 26, 2013 12:00 PM EDT
Wednesday, April 10, 2013 12:00 PM EDT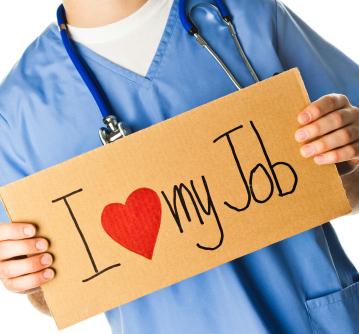 The 2013 Nurse Compensation Survey Results Are In

Michelle Bragazzi, BS, RN,
5/3/2013

41

In February, TheONC surveyed more than 600 oncology nurses to find out more about their careers. We wanted to know if they felt adequately compensated and satisfied within their ...
You're already here -- why not make it official? Moderators are charged with moving the conversation forward on TheONC by posting responses, questions, and joining in exchanges. Everyone is encouraged to post here, but moderators commit to doing so. Interested in participating? Contact: