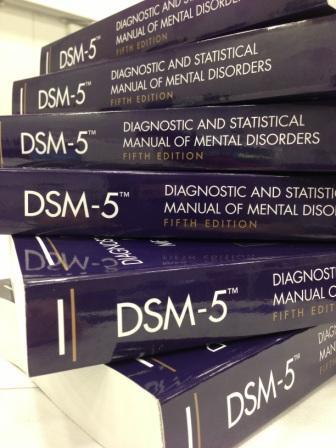 The Diagnostic and Statistical Manual of Mental Disorders (DSM) is the go-to guide for mental health clinicians in the US. This manual, produced by the American Psychiatric Association (APA) since 1952, provides a universal criterion and language for classifying mental health disorders.
The DSM gives clinicians a better understanding of an illness by providing diagnostic features and statistics such as prevalence and course. Additionally, this manual gives third party-payers (such as insurance companies) a billable code to understand the needs of the patient.
The fifth edition of the Diagnostic and Statistical Manual of Mental Disorders was released on May 18 during the APA's annual meeting.1 The DSM-5 has made a handful of changes that will have an impact on all those working in the field of healthcare. A few of the changes that may impact your practice in oncology are listed below.
Depressive disorders (bereavement exclusion)
The DSM-IV had an exclusion criterion for a major depressive episode that was applied to depressive symptoms that lasted less than two months following the death of a loved one.2 This was called the bereavement exclusion.
The DSM-5 removed this exclusion for multiple reasons. First, the APA hopes that this will dispel the notion that bereavement lasts only two months. Second, a psychosocial stressor such as bereavement can lead to a major depressive episode and thus presents an additional risk for suffering. Third, depression is genetically influenced and should always be considered if there is a personal or family history, no matter the circumstance. Finally, someone suffering from bereavement-related depression would benefit from the same intervention (psychosocial and medication) as someone suffering from nonbereavement-related depression.2
Trauma and stressor-related disorders (adjustment disorders)
The DSM-IV typically reserved the diagnosis of adjustment disorder for individuals who exhibit clinically significant distress but do not meet criteria for another disorder (such as major depressive disorder). The DSM-5 refers to an adjustment disorder as an array of stress-response syndromes that occur after exposure to a distressing event.2
Somatic symptoms and related disorders (hypochondriasis and illness anxiety disorder)
Hypochondriasis has been eliminated as a disorder. Individuals with high health anxiety without somatic symptoms can be diagnosed with illness anxiety disorder.2
Some of the changes made to the DSM-5 have become hot topics for debate in the mental health community. Do you find any of these changes controversial? Do you think that the changes made to the DSM-5 will impact your oncology practice?
References: