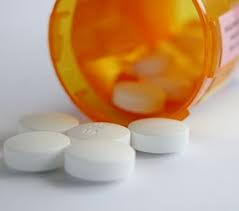 Solomon, a 45-year-old male, was diagnosed with metastatic pancreatic cancer two years ago. He is no longer responsive to multiple treatment options and is currently under hospice care. Before being diagnosed with pancreatic cancer, Solomon was addicted to heroin. He used heroin repeatedly throughout the day and was always looking for his next fix. He was in and out of rehab before being diagnosed with cancer but is reportedly clean now.
For the past two years, Solomon has been taking morphine to control his pain. The RNs who provide his home hospice care have noticed that his bottle of oral morphine regularly seems to empty a week before expected. He is markedly anxious and irritable when he is out of morphine -- one RN even charted that Solomon had dilated pupils and tachycardia after going 24 hours without it.
His diagnosis provides legitimate reason to prescribe morphine. However, Solomon has a history of substance abuse and is suffering symptoms of withdrawal from morphine. What would you do?
Doctors from the University of Virginia and Harvard Medical School recently conducted research on screening for substance abuse in Virginia hospice agencies. The researchers gained interest in this topic after noticing spikes in both the prescription of opioid medications and opioid-related deaths over a 10-year period. By 2007, deaths from prescription opioids had increased nationally almost fourfold.¹ Is it possible that the increase in opioid prescriptions correlates with the higher utilization of hospice services?
There are 1.58 million patients receiving hospice services, which account for 42 percent of all deaths in the United States.¹ Thirty-six percent of these patients have cancer as their admission diagnosis and require high-dose opioid therapy to alleviate pain. Furthermore, more than half of all hospice patients use opioids, and 25 percent of them have dependency issues.¹
The numbers are compelling, but does the research provide enough evidence to broach the issue of substance abuse with the dying? The majority of Virginia hospice companies involved in the study did not feel that substance abuse was a problem among their programs. However, 56.5 percent of these hospice vendors did not have a written policy regarding screening for active or historic substance abuse disorders among patients.¹ Additionally, 66.7 percent of the hospice programs did not have a policy regarding the use of opioids for patients with a history of substance abuse disorders.¹
Should hospice agencies address this issue? Has anyone ever confronted the issue of substance abuse with a patient who is dying?
References:
Blackhall, L., Alfson, E., & Barclay, J. (2013). Screening for substance abuse and diversion in Virginia hospices. Journal of Palliative Medicine, 16(3), 237-242.