As an Oncology Social Worker, I meet with patients to provide them with support and resources. On my first visit, I often suggest that patients try out one of the many support groups offered at their treatment center or in the community.
This suggestion is met with a variety of responses that range from excitement to absolute fear. As a facilitator of two support groups, I am admittedly a strong advocate. Support groups serve as a method to cope and a connection to others in similar situations. Research from The American Cancer Society has proven the following about support groups:
Support groups can enhance the quality of life for people with cancer by providing information and support to help overcome feelings of aloneness and helplessness
Support groups help reduce tension, anxiety, fatigue, and confusion
There is a strong link between group support and a greater tolerance of cancer treatment and treatment compliance
People with cancer are better able to deal with their disease when supported by others
Still not convinced a support group is a good fit for your patients or that it will fit into their busy schedules? Fortunately, support groups come in all shapes and sizes. They are offered face-to-face, online, or over the phone. Support groups can be facilitated by a professional or a cancer survivor. They may be disease, age, or gender specific. Groups can meet weekly, monthly, or be time limited. With all of these options, there truly is a support group for everyone!
If you meet a patient who is interested in attending a support group, refer him or her to the oncology social worker at your workplace. Most cancer centers have oncology social workers dedicated to the patientís psychosocial needs. The social worker will be able to direct your patient to local support groups to meet his or her needs. I would also recommend the following websites:
Mr. Fred Rogers, author of Lifeís Journeys According to Mister Rogers: Things to Remember along the Way, truly words it best:
Anything thatís human is mentionable, and anything that is mentionable can be more manageable. When we can talk about our feelings, they become less overwhelming, less upsetting, and less scary. The people we trust with that important talk can help us know that weíre not alone.



Maggie Hughes
Maggie Hughes shares her experience raising money for ovarian cancer research.

8
Maggie Hughes asks if end-of-life patients should be assessed for a history of substance dependency when receiving hospice care.

19
Maggie Hughes shares some tips on how we can communicate better with children when a parent has cancer.

11
Maggie Hughes asks if mindfulness activities are the next big thing in oncology care.

9
Maggie Hughes asks if you escape or restore when it comes to dealing with cancer patient death.

17



University
Your source for CNE Credit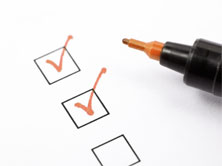 Anti-cancer drug related cardiotoxicity: A review and update by Gail M Wilkes RNC MS AOCN
Myths and Realities of Health Care Reform and the Affordable Care Act: Implications for Oncology Nurses and their Patients
Wednesday, April 10, 2013 12:00 PM EDT
Presented by Denise Friesema, MS, RN, OCN, this webinar will:
Discuss the role of the oncology nurse in clinical trials
Provide an overview of the staff nurse and clinical trial nurse roles as clinical provider, coordinator, patient advocate, and data recorder
Offer participants a chance to ask questions during a live question and answer period
Register for this informative free webinar now!
Monday, February 25, 2013 12:00 PM EST
Friday, December 14, 2012 12:00 PM EST
Tuesday, December 4, 2012 12:00 PM EST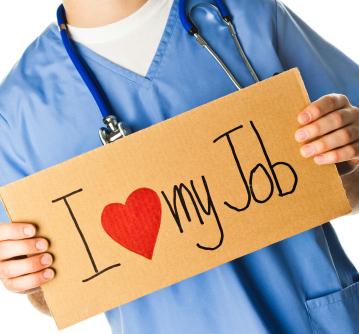 The 2013 Nurse Compensation Survey Results Are In

Michelle Bragazzi, BS, RN,
5/3/2013

32

In February, TheONC surveyed more than 600 oncology nurses to find out more about their careers. We wanted to know if they felt adequately compensated and satisfied within their ...
You're already here -- why not make it official? Moderators are charged with moving the conversation forward on TheONC by posting responses, questions, and joining in exchanges. Everyone is encouraged to post here, but moderators commit to doing so. Interested in participating? Contact:



on Twitter