In an attempt to demystify the oncology nursing certification (OCN) examination, AnnMarie Walton provides us with some tips on how to prepare by discussing exam topics, length, and the frequency it's offered.
While many of you already have the basic knowledge necessary to practice in the oncology setting, why not take that extra step to show what you know by becoming certified as an oncology nurse?



AnnMarie Walton
AnnMarie Walton shares information from the recent ONS Connections meeting regarding article publication.

11
AnnMarie Walton shares information on an opportunity for nurses to show their knowledge!

10
AnnMarie Walton urges you to support legislation that may help minimize hazardous drug exposure in the workplace.

14
AnnMarie Walton helps us minimize our fears when it comes to taking exams.

15
AnnMarie Walton offers us a few strategies on how to study effectively for the OCN exam.

14



University
Your source for CNE Credit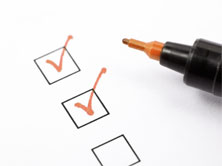 Anti-cancer drug related cardiotoxicity: A review and update by Gail M Wilkes RNC MS AOCN
Myths and Realities of Health Care Reform and the Affordable Care Act: Implications for Oncology Nurses and their Patients
Managing Side Effects of Targeted Therapies
Tuesday, October 29, 2013 12:00 PM EDT
Presented by Ellen T. Matloff, MS, CGC , this webinar will highlight:
How to determine which patients require genetic counseling
How to help prepare your patients for the genetic counseling process
Testing options that are now available
How you can utilize this data in managing your patients and their family members
Participants will also be able to ask questions during a live question and answer period with speaker Ellen T. Matloff, MS, CGC .

Wednesday, August 28, 2013 12:00 PM EDT
Wednesday, June 26, 2013 12:00 PM EDT
Wednesday, April 10, 2013 12:00 PM EDT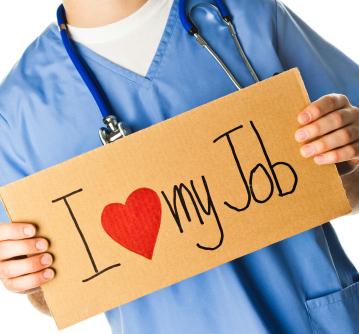 The 2013 Nurse Compensation Survey Results Are In

Michelle Bragazzi, BS, RN,
5/3/2013

41

In February, TheONC surveyed more than 600 oncology nurses to find out more about their careers. We wanted to know if they felt adequately compensated and satisfied within their ...
You're already here -- why not make it official? Moderators are charged with moving the conversation forward on TheONC by posting responses, questions, and joining in exchanges. Everyone is encouraged to post here, but moderators commit to doing so. Interested in participating? Contact: