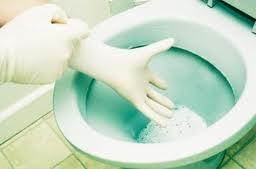 A news station in Tennessee (WSMV) recently reported information that Vanderbilt University Medical Center in Nashville has made significant budget changes that have led in turn to added responsibilities for nurses -- cleaning patientsí rooms.
While these nurses already have an enormous responsibility in taking care of patients, they will now have additional housekeeping duties, which entail taking out the trash, sweeping and mopping floors, pulling linens, and even cleaning the bathrooms in all patient-care areas. The hospital states these are all infection-prevention strategies and all staff can be a part of the process.
Florence Nightingale might have done this. She was not also taking care of equipment and critical patients, or frequently documenting and processing physician orders. She was not administering intravenous treatments that include chemotherapy and blood products, or even caring for those cancer patients under neutropenic precautions. Will patients be at risk for cross-contamination?
The Tennessee Department of Health does not specify how a room is to be cleaned, only that the CDC guidelines be followed. VUMC received Magnet status in 2006, meaning it is recognized for nursing excellence. Will this now change?
I can't help but wonder whether this may cost the hospital more in the end. They might be compromising patient care. Nurses do not have time to clean thoroughly. That leads to more contaminated patient care areas. VUMC nurses may soon seek out professional nursing opportunities elsewhere. If you were a cancer patient at this facility, would you be comfortable with your nurse walking into the room with your chemotherapy in one hand and a toilet brush in the other?
Nurses seem to be the catch-all labor force for cost-cutting measures. When is the quality of patient care taken into consideration, not to mention the respect for our profession? Is it time for nursing administrators to step up and say no more?
Will other members of the medical team be responsible for helping to keep the patient care areas clean?