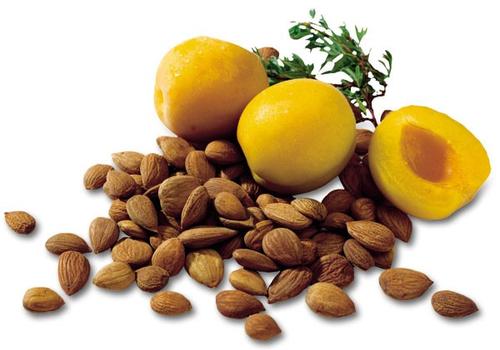 Cancer patients often inquire about dietary supplements. Last week, a patient of mine asked me about a supplement that he referred to as vitamin B17. If it sounds unfamiliar to you, thatís because vitamin B17 is an unofficial name -- it's commonly called laetrile, which is a purified form of amygdalin, a plant substance that can be found naturally in the pits of many fruits, including apricots.1
In order to ingest amygdalin via whole foods, people crack open the apricot pit and consume the small seed inside. My husband has been eating apricot seeds for a couple of years. I thought of it as peculiar and I didnít investigate the benefits or consequences until now.
The question is, what do we know about eating this particular item? Are there health benefits? Why would the US Food and Drug Administration ban the sale of this natural item in a supplement form?
The dietary supplement continues to be sold on the internet from other countries despite the FDA ban in the USA. After an FDA investigation, one distributor was convicted for advertising laetrile as a cancer treatment. The irony is, in the 1920s, laetrile was a recognized cancer treatment in America.2
Laetrile is available by injection or as a dietary supplement. If laetrile is ingested, bacteria and enzymes in the digestive tract break down the laetrile and release cyanide.2 Chronic consumption of cyanide-containing foods, such as apricot seeds, may lead to cyanide poisoning. It is estimated that eating approximately 50 to 60 apricot seeds, or 50g of laetrile, can cause death.3 This reminds me of the old saying, the poison is in the dose.
A clinical trial published in The New England Journal of Medicine in 1982 reported that:
The hazards of amygdalin therapy were evidenced in several patients by symptoms of cyanide toxicity or by blood cyanide levels approaching the lethal range. Patients exposed to this agent should be instructed about the danger of cyanide poisoning, and their blood cyanide levels should be carefully monitored. Amygdalin (Laetrile) is a toxic drug that is not effective as a cancer treatment.4
For these reasons, I asked my husband to stop consuming apricot seeds or offering them to our kids.
What are your thoughts? Do you know anyone that eats apricot seeds or takes this dietary supplement as a cancer preventative?
References: