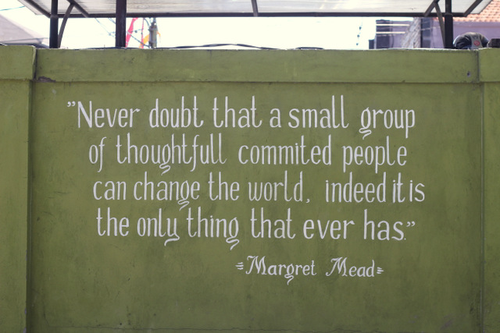 I heard something on the radio while driving to work. The statement was so profound that I wanted to write it down.
As I was flying down the expressway at 75 mph, I scrambled to find a pen. This is the statement that I was afraid to forget: ďOut of your pain youíll find your passion and your purpose.Ē I thought about that statement for a while and agreed with it.
I am the most passionate about issues that I have found to be painful. When circumstances seem unjust, Iím the first one to spring into action. I canít imagine sitting back quietly watching bad things happen. When I feel passionate about an issue, I take the lead as the designated spokesperson. Itís the one time I can speak with conviction and motivate others.
This past summer I attended a class called "Parents Partnering for Change, Leadership Training." There were two full days of activities planned, but one activity stands out in my mind.
We looked at a list of about 100 words. Then we selected five words that best described our values, and put each one on an index card. Next we were told to put them in order of importance. What I discovered was that my number one value is advocacy.
Above all things, I have a deep desire to advocate for people without a voice. In my community, I advocate for children with special needs. In my career, I advocate for cancer patients. I canít imagine recognizing a problem and not doing everything in my power to fix it. I think Margaret Mead said it best when she said, ďNever doubt that a group of thoughtful, committed citizens can change the world. Indeed it is the only thing that ever has.Ē
What are your top five values? Integrity, faith, honesty, adventure, wealth? Do you feel that your specific values have lead and kept you in the field of oncology?
If you would like to try the leadership training exercise discussed above, here is a sample worksheet courtesy of Jim Smith.