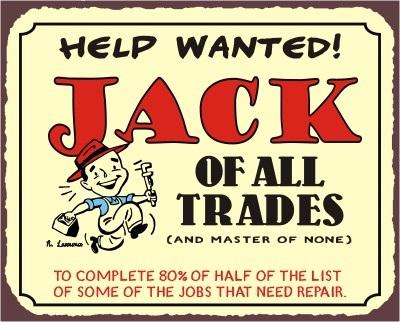 Have you ever heard the saying ďjack of all trades, master of noneĒ? My problem is exactly the opposite! I have mastered my current job, but I may have lost some clinical skills along the way.
As an inpatient dietitian, I provided diet education for numerous patients with diverse medical conditions. One minute I would be discussing a low fiber diet, and fifteen minutes later teaching a diabetic diet.
In the hospital, I also had exposure to many different types of cancer and treatment modalities. The Bone Marrow Transplant (BMT) unit definitely helped me understand the adverse gastrointestinal effects of high dose chemotherapy. It was a significant challenge to prevent weight loss and malnutrition in patients with graft versus host disease, or severe mucositis. These patients frequently needed alternative nutrition support with TPN, something thatís rarely needed in my current patient population.
In 2008, I transferred to the outpatient Radiation Oncology department. The change of setting was amazing! The department is small, with about thirty employees compared to the 10,000 employees in our healthcare system. The change reminded me of the theme song to the television show Cheers: ďWhere Everybody Knows Your Name." Creating relationships with co-workers and patients deepened my job satisfaction.
When I worked with hospitalized patients, I would meet someone once and they would be discharged home. The benefit to working in outpatient Radiation Oncology is that Iím able to see the same patient on numerous occasions. When a patient needs treatment five days a week, for six weeks, there are many opportunities to make a difference. Patients are appreciative, and I can see the positive effects of the interventions. Itís a very rewarding career.
The change was exactly what I needed, but as you know, there are pros and cons to every decision. The con to making the switch is exemplified by the old saying ďif you donít use it, you lose it.Ē I wonder if my lack of exposure to immune-compromised, hospitalized patients will be evident this fall when I repeat the Certified Specialist in Oncology Nutrition (CSO) exam. I feel pretty confident that Iíll pass, but I have to admit, Iíll need to refresh my memory in a few areas.
Did you make a positive career change that you would like to share? What were the biggest advantages and disadvantages to your switch?



Sharlene Bidini
Oncology nutritionist Sharlene Bidini wants to know if you find vitamin supplementation to be beneficial.

6
Sharlene Bidini, RD, CSO, a registered dietitian with board certification in oncology nutrition, explains how to properly calculate the nutritional needs for pediatric cancer patients.

8
Sharlene Bidini, RD, CSO, a registered dietitian with board certification in oncology nutrition, shows us how we can make a healthy taco salad without all the added calories from fat.

24
Sharlene Bidini, RD, CSO, a registered dietitian with board certification in oncology nutrition, provides a quick summary of nutritional research findings for cancer prevention in 2013.

13
Nutritionist Sharlene Bidini discusses the issues surrounding genetically modified foods.

12



University
Your source for CNE Credit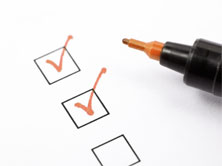 Anti-cancer drug related cardiotoxicity: A review and update by Gail M Wilkes RNC MS AOCN
Myths and Realities of Health Care Reform and the Affordable Care Act: Implications for Oncology Nurses and their Patients
Managing Side Effects of Targeted Therapies
Tuesday, October 29, 2013 12:00 PM EDT
Presented by Ellen T. Matloff, MS, CGC , this webinar will highlight:
How to determine which patients require genetic counseling
How to help prepare your patients for the genetic counseling process
Testing options that are now available
How you can utilize this data in managing your patients and their family members
Participants will also be able to ask questions during a live question and answer period with speaker Ellen T. Matloff, MS, CGC .

Wednesday, August 28, 2013 12:00 PM EDT
Wednesday, June 26, 2013 12:00 PM EDT
Wednesday, April 10, 2013 12:00 PM EDT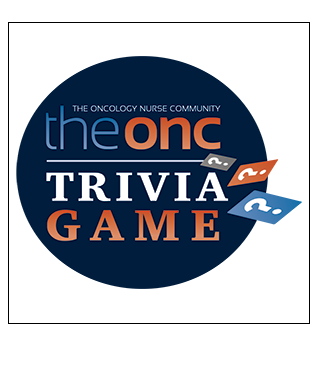 The Oncology Nurse Community Trivia Game

Michelle Bragazzi, BS, RN,
1/13/2014

6

Are you looking to test your knowledge and have a little fun at the same time? TheONC Trivia Game covers various subjects, including cancer treatments, nutrition, side effects, and ...
You're already here -- why not make it official? Moderators are charged with moving the conversation forward on TheONC by posting responses, questions, and joining in exchanges. Everyone is encouraged to post here, but moderators commit to doing so. Interested in participating? Contact: