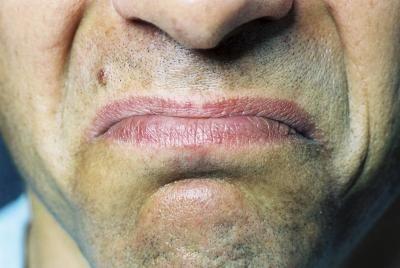 Imagine for a moment sitting in a restaurant while relaxing with your friends and family. The server delivers an appealing hot entree. You attempt to sprinkle a little salt on to your dish, but the cap falls off. You accidentally pour a tablespoon of salt on your meal. Do you think there's any chance you would still eat it?
Now envision walking into the restroom and inhaling the smell of spoiled fish or even sewage. Would you be able to return to your table and finish your meal?
These examples illustrate the two nutritional impact symptoms of altered smell and taste: dysosmia and dysgeusia.
I remember experiencing an altered sense of smell during pregnancy. The whiff of vinegar resulted in moderate nausea and poor appetite. I imagine some patients are dealing with this during cancer treatment. When discussing treatment side effects, the healthcare team should inquire about changes in taste or smell. Otherwise, the oncologist may prescribe Zofran or Megace ES without resolving the real problem.
Dysgeusia is estimated to affect 46-77 percent of patients receiving chemotherapy.¹ ² This side effect can interfere with food intake, weight maintenance, and quality of life. Well-intentioned caregivers try to persuade the patient to eat, but encouragement won't improve oral intake when the food smells bad and tastes terrible.
If you encounter patients with dysosmia and dysgeusia, there is still hope for adequate nutritional intake. Here are some tips for dealing with these particular side effects.
Limit the patient's exposure to food aromas.
Ask family and friends to help prepare foods.
Advise caregivers to open the windows to ventilate the kitchen.
Encourage the patient to go outside and get some fresh air while food is being prepared.
Recommend cold or room temperature foods to reduce odors; serve cottage cheese and fruit instead of salmon and broccoli.
Mask unpleasant tastes with marinades, condiments, sauces, or dressing.
Try sugar-free hard candy or gum in between meals.
Clean the palate throughout the day with a baking soda and salt solution (1tsp salt and 1tsp baking soda in a liter of water).
If red meat is unappealing, offer chicken, turkey, eggs, or dairy as protein sources.
Do you have a great tip that you would like to share? If you have an effective strategy for dysosmia or dysgeusia, please share it with TheONC community in the comment section
References:
Taste Alterations in Cancer Patients Receiving Chemotherapy: A Neglected Side Effect? Oncologist. 2010 August; 15(8): 913–920. http://www.ncbi.nlm.nih.gov/pmc/articles/PMC3228016/#B2
Management of Chemotherapy-Induced Dysgeusia by Adrienne Elizabeth Wasserman, MSN RN http://www.oncolink.org/resources/article.cfm?id=1047



Sharlene Bidini
Nutritionist Sharlene Bidini discusses the issues surrounding genetically modified foods.

8
Nutritionist Sharlene Bidini shares a few resources so that healthcare professionals and patients alike can search for accurate nutritional information.

6
Nutritionist Sharlene Bidini explains in detail the health benefits associated with pomegranates.

20
Sharlene Bidini, RD, CSO, a registered dietitian with board certification in oncology nutrition, shows us another healthy, tasty way to help increase our fruit intake.

16
Sharlene Bidini, RD, CSO, and a registered dietitian with board certification in oncology nutrition, shows us a healthy, tasty way to experience the benefits of eating spinach.

24



University
Your source for CNE Credit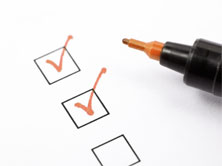 Anti-cancer drug related cardiotoxicity: A review and update by Gail M Wilkes RNC MS AOCN
Myths and Realities of Health Care Reform and the Affordable Care Act: Implications for Oncology Nurses and their Patients
Managing Side Effects of Targeted Therapies
Tuesday, October 29, 2013 12:00 PM EDT
Presented by Ellen T. Matloff, MS, CGC , this webinar will highlight:
How to determine which patients require genetic counseling
How to help prepare your patients for the genetic counseling process
Testing options that are now available
How you can utilize this data in managing your patients and their family members
Participants will also be able to ask questions during a live question and answer period with speaker Ellen T. Matloff, MS, CGC .

Wednesday, August 28, 2013 12:00 PM EDT
Wednesday, June 26, 2013 12:00 PM EDT
Wednesday, April 10, 2013 12:00 PM EDT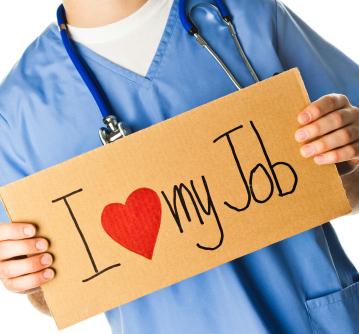 The 2013 Nurse Compensation Survey Results Are In

Michelle Bragazzi, BS, RN,
5/3/2013

41

In February, TheONC surveyed more than 600 oncology nurses to find out more about their careers. We wanted to know if they felt adequately compensated and satisfied within their ...
You're already here -- why not make it official? Moderators are charged with moving the conversation forward on TheONC by posting responses, questions, and joining in exchanges. Everyone is encouraged to post here, but moderators commit to doing so. Interested in participating? Contact: