The words "live strong" have deep meaning for people touched by cancer. These two simple words remind us not to give up in the face of adversity.
Over the years I have purchased several pieces of Livestrong merchandise and worn them all with pride. I believed that these items represented my career choice: helping patients and families live strong despite the cancer diagnosis.
After watching Lance Armstrong's interview with Oprah, I wonder if the Livestrong organization will survive the fallout. Sadly, the reputation of the organization may have been permanently harmed by the man who created it. Only time will tell if the public will disassociate the founder's damaged reputation from the Livestrong organization.
The public comments on Lance Armstrong's personal Facebook page and the Livestrong page are diverse and passionate. Millions of people still "Like" the pages, but it's impossible to know how many followers dropped these pages from their newsfeeds.
One follower, Todd DeCourcy, wrote, "I will never buy, wear or support anything to do with livestrong." Another Livestrong follower, Kiet Tran, wrote:
The foundation could not have gotten to where it is today without the 7 TdF wins. I suggest the foundation rebrand itself away from the image of the biggest cheater in professional sports, perhaps with a public contest for a new name and image? I supported LiveStrong in the past, and will continue to support the foundation. However, being a cyclist the association with Lance just doesn't feel right.
Lance announced during the interview that he has stepped down from Livestrong. The official statement from the Livestrong Foundation is that "Lance is no longer on the Foundation's board, but he is our founder and we will always be grateful to him for creating and helping to build a Foundation that has served millions struggling with cancer."
The organization has been around since 1997 and has been very successful. According to the Livestrong website they "have raised more than $470 million dollars for the fight against cancer, and 81 percent of those funds have gone directly to support our programs and services for survivors."
What do you think? Will Livestrong recover from this situation? Will you still wear the yellow bracelet?
References:
http://www.livestrong.org/What-We-Do/Our-Approach/Where-the-Money-Goes
https://www.facebook.com/livestrong
https://www.facebook.com/lancearmstrong



Sharlene Bidini
Sharlene Bidini, RD, CSO, a registered dietitian with board certification in oncology nutrition, explains how to properly calculate the nutritional needs for pediatric cancer patients.

8
Sharlene Bidini, RD, CSO, a registered dietitian with board certification in oncology nutrition, shows us how we can make a healthy taco salad without all the added calories from fat.

24
Sharlene Bidini, RD, CSO, a registered dietitian with board certification in oncology nutrition, provides a quick summary of nutritional research findings for cancer prevention in 2013.

13
Nutritionist Sharlene Bidini discusses the issues surrounding genetically modified foods.

12
Nutritionist Sharlene Bidini shares a few resources so that healthcare professionals and patients alike can search for accurate nutritional information.

7



University
Your source for CNE Credit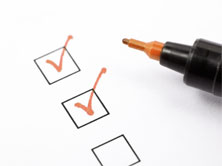 Anti-cancer drug related cardiotoxicity: A review and update by Gail M Wilkes RNC MS AOCN
Myths and Realities of Health Care Reform and the Affordable Care Act: Implications for Oncology Nurses and their Patients
Managing Side Effects of Targeted Therapies
Tuesday, October 29, 2013 12:00 PM EDT
Presented by Ellen T. Matloff, MS, CGC , this webinar will highlight:
How to determine which patients require genetic counseling
How to help prepare your patients for the genetic counseling process
Testing options that are now available
How you can utilize this data in managing your patients and their family members
Participants will also be able to ask questions during a live question and answer period with speaker Ellen T. Matloff, MS, CGC .

Wednesday, August 28, 2013 12:00 PM EDT
Wednesday, June 26, 2013 12:00 PM EDT
Wednesday, April 10, 2013 12:00 PM EDT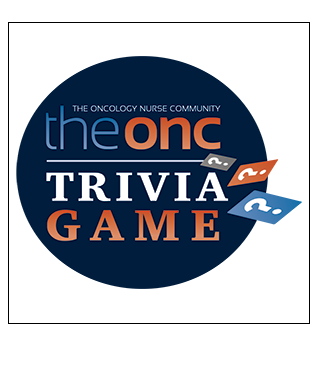 The Oncology Nurse Community Trivia Game

Michelle Bragazzi, BS, RN,
1/13/2014

6

Are you looking to test your knowledge and have a little fun at the same time? TheONC Trivia Game covers various subjects, including cancer treatments, nutrition, side effects, and ...
You're already here -- why not make it official? Moderators are charged with moving the conversation forward on TheONC by posting responses, questions, and joining in exchanges. Everyone is encouraged to post here, but moderators commit to doing so. Interested in participating? Contact: