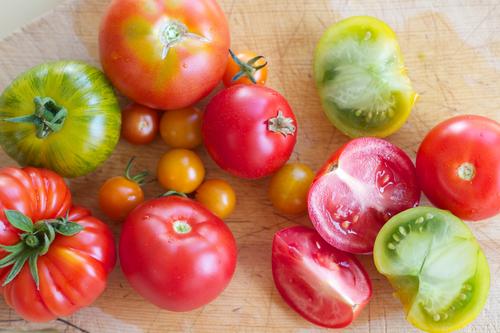 Iím not a vegetarian, but I love vegetable suppers, especially in the summer. There is a rather high-end restaurant where I live called Hot and Hot Fish Club. On the occasions Iíve been fortunate enough to go there, I always opt for their vegetable plate, even over their renowned fish dishes. Why? Because the vegetables are simply that good!
One menu item they are famous for is their tomato salad. This item is only on the menu for a few months when local tomatoes, especially heirloom varieties, are in season. If you are ever in Birmingham, Alabama I highly recommend this restaurant!
Tomatoes are excellent sources of antioxidants, fiber, vitamins, and minerals, all in a low-calorie package. The phytonutrient that gives tomatoes their red color is lycopene. Some studies have shown that individuals who have a high intake of lycopene have a lower risk of certain types of cancer, including lung and stomach cancer, and particularly prostate cancer. Interestingly, cooking tomatoes enhances the absorption of lycopene.
Tomatoes are one of the few foods where the cooked form has more (at least more bioavailable) nutrients than in its raw form. Lycopene in tomato paste is four times more bioavailable than in fresh tomatoes. Also, having a small amount of oil or fat along with tomatoes aids in the absorption of lycopene in the gut.
Lycopene is insoluble in water but can stain porous materials, including most plastics. If youíve ever stored tomato sauce in plastic you know that it is almost impossible to get rid of the stain, even with hot water and detergent. One tip is to spray the container with cooking spray before putting the sauce in, or even better, using glass containers, especially if you are going to heat it in the container itself.
Ways to increase tomatoes (and lycopene) in your diet:
While cooked tomatoes provide the best source of bioavailable lycopene, by all means, enjoy fresh, raw tomatoes in season. Nothing beats a tomato sandwich dripping with juice!


Make your own marinara sauce or buy one low in sodium and sugar. Serve with whole wheat pasta or use as a dipper for vegetables or whole grain bread sticks.


Add canned tomatoes to soups, casseroles, and dips such as black bean salsa. Or use as a topper for bruschetta with a little olive oil and herbs.


Mix sun-dried tomatoes with green beans or cooked dried beans and peas.


Enjoy low sodium tomato juice as a thirst quencher.


Top a baked potato with jarred salsa (the canning/jarring process heats the tomatoes).
What is your favorite tomato dish?



Laura Newton
Nutritionist Laura Newton explains the importance of proper nutritional support that's most suitable for the patient and not the family.

7
Nutritionist Laura Newton explains the health benefits of a fall super food favorite -- sweet potatoes.

25
Nutritionist Laura Newton talks about reducing the cancer risk through good oral hygiene.

19
Nutritionist Laura Newton explains the harmful effects of excess salt and how to flavor food the healthy way.

12
Nutrition specialist Laura Newton, M.A.Ed., R.D., L.D., Assistant Professor, University of Alabama at Birmingham, discusses the health benefits associated with green tea and the various ways in which we can drink this antioxidant-rich beverage.

8



University
Your source for CNE Credit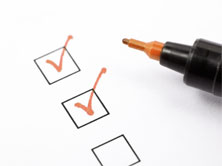 Anti-cancer drug related cardiotoxicity: A review and update by Gail M Wilkes RNC MS AOCN
Myths and Realities of Health Care Reform and the Affordable Care Act: Implications for Oncology Nurses and their Patients
Managing Side Effects of Targeted Therapies
Tuesday, October 29, 2013 12:00 PM EDT
Presented by Ellen T. Matloff, MS, CGC , this webinar will highlight:
How to determine which patients require genetic counseling
How to help prepare your patients for the genetic counseling process
Testing options that are now available
How you can utilize this data in managing your patients and their family members
Participants will also be able to ask questions during a live question and answer period with speaker Ellen T. Matloff, MS, CGC .

Wednesday, August 28, 2013 12:00 PM EDT
Wednesday, June 26, 2013 12:00 PM EDT
Wednesday, April 10, 2013 12:00 PM EDT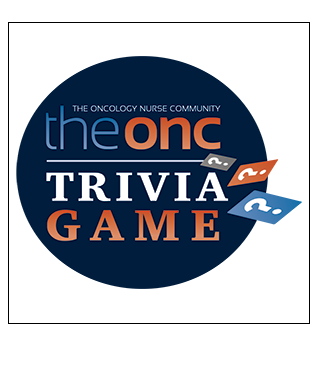 The Oncology Nurse Community Trivia Game

Michelle Bragazzi, BS, RN,
1/13/2014

6

Are you looking to test your knowledge and have a little fun at the same time? TheONC Trivia Game covers various subjects, including cancer treatments, nutrition, side effects, and ...
You're already here -- why not make it official? Moderators are charged with moving the conversation forward on TheONC by posting responses, questions, and joining in exchanges. Everyone is encouraged to post here, but moderators commit to doing so. Interested in participating? Contact: