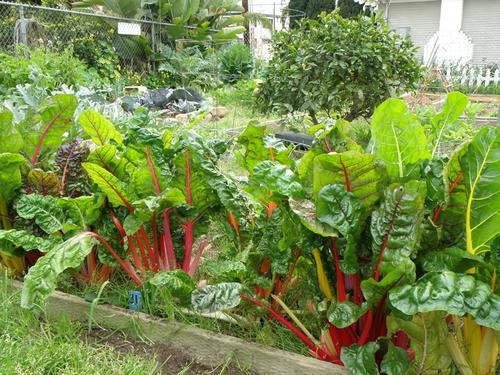 Now that it finally feels like spring, I find myself wanting to prepare lighter recipes using fresh vegetables just coming into season. One of my ďspring resolutionsĒ is to try some vegetables Iím not very familiar with and donít normally eat.
I wasnít raised in a very food-adventurous family, and I usually just rotate the foods I know I like. One vegetable that Iíve never prepared is Swiss chard.
Swiss chard belongs to the same family as spinach and beets (another vegetable I never eat and aim to try). I found the taste to be very similar to spinach, just a little firmer texture to the leaves and stems. It contains over three dozen antioxidant phytonutrients -- a powerhouse of good nutrition!
The phytonutrients can be seen in its rich colors, the dark green in the leaves, and the red, purple, and yellow in the veins and stalks. The stalks range from white to yellow to red.
Rainbow chard, which you might see at farmerís markets, isnít really a specific variety, but rather a mix of the various colored varieties. Swiss chard also contains calcium and vitamin K, which help to support bone health, important for everyone, but especially cancer patients, because many cancer therapies may affect bone mineral density. One cup of cooked Swiss chard contains 100mg calcium.
It's also important to note that because of the high vitamin K content, those on Coumadin (warfarin) need to be conscious of keeping a consistent intake of foods rich in vitamin K, such as all-green leafy vegetables.
Preparing and enjoying Swiss chard:
Young, tender leaves can be eaten raw. The larger leaves really should be cooked to help bring out their sweet taste.


The stalks can be cooked and eaten, too. Depending on the size of the pieces, they may take a little longer to cook than the leaves.


The easiest way to prepare it is by chopping and boiling in water for about 2-3 minutes.


Use in recipes as a substitute for spinach Ė frittatas, quiche, vegetable lasagna, etc.


Have it for breakfast -- I made a bed of cooked Swiss chard and topped it with an egg scrambled with some goat cheese.


Toss cooked chard with pasta, chickpeas, olive oil, lemon juice, garlic, and feta or goat cheese crumbles -- this is how I used the rest of the Swiss chard I cooked.
Have you had this vegetable before? If so, how did you prepare it? What vegetable (that you arenít very familiar with) are you interested in trying?



Laura Newton
Nutritionist Laura Newton explains the importance of proper nutritional support that's most suitable for the patient and not the family.

7
Nutritionist Laura Newton explains the health benefits of a fall super food favorite -- sweet potatoes.

25
Nutritionist Laura Newton talks about reducing the cancer risk through good oral hygiene.

19
Nutritionist Laura Newton explains the harmful effects of excess salt and how to flavor food the healthy way.

12
Nutrition specialist Laura Newton, M.A.Ed., R.D., L.D., Assistant Professor, University of Alabama at Birmingham, discusses the health benefits associated with green tea and the various ways in which we can drink this antioxidant-rich beverage.

8



University
Your source for CNE Credit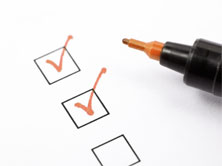 Anti-cancer drug related cardiotoxicity: A review and update by Gail M Wilkes RNC MS AOCN
Myths and Realities of Health Care Reform and the Affordable Care Act: Implications for Oncology Nurses and their Patients
Managing Side Effects of Targeted Therapies
Tuesday, October 29, 2013 12:00 PM EDT
Presented by Ellen T. Matloff, MS, CGC , this webinar will highlight:
How to determine which patients require genetic counseling
How to help prepare your patients for the genetic counseling process
Testing options that are now available
How you can utilize this data in managing your patients and their family members
Participants will also be able to ask questions during a live question and answer period with speaker Ellen T. Matloff, MS, CGC .

Wednesday, August 28, 2013 12:00 PM EDT
Wednesday, June 26, 2013 12:00 PM EDT
Wednesday, April 10, 2013 12:00 PM EDT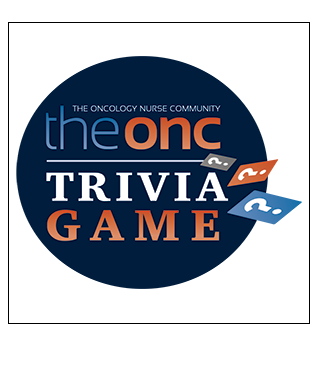 The Oncology Nurse Community Trivia Game

Michelle Bragazzi, BS, RN,
1/13/2014

6

Are you looking to test your knowledge and have a little fun at the same time? TheONC Trivia Game covers various subjects, including cancer treatments, nutrition, side effects, and ...
You're already here -- why not make it official? Moderators are charged with moving the conversation forward on TheONC by posting responses, questions, and joining in exchanges. Everyone is encouraged to post here, but moderators commit to doing so. Interested in participating? Contact: