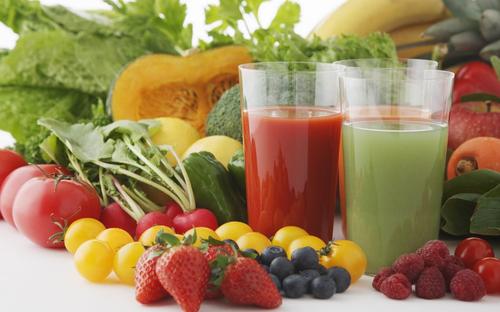 Have you jumped on the juicing bandwagon yet? A recent patient occurrence led me to write this blog post.
I had a consultation with a woman who underwent a stem cell transplant for multiple myeloma. After recovering from the transplant this past fall, she asked her family for a Vitamix® blender for Christmas so she could start juicing vegetables and fruits. In total she has lost about 40 pounds, some unintentional during her hospitalization and some intentional afterwards. She has totally overhauled her diet from eating a lot of processed foods and few fruits and vegetables to very few animal products or processed foods and at least one "smoothie" a day made with a variety of fruits and vegetables.
I've been asked many times from cancer patients recently diagnosed, "Should I start juicing?" Advertisements, articles, and testimonials claim multiple health benefits of juicing -- enhanced nutrient absorption and digestion, removal of toxins, clearing up skin, boosting your immune system, promoting mental clarity, and eliminating excess weight. There hasn't been much scientific research addressing these claims about the health benefits of juicing, but there are some benefits and drawbacks that we need to be aware of:
Pros of juicing: If someone doesn't like to eat fruits and vegetables, this may be a more palatable way to get them in, especially vegetables. Some cancer patients may also have problems chewing or tire easily when eating. In this case, getting a glass or two of a mix of fruits and vegetables can meet their entire day's needs. Aim for two whole fruits, and three to four vegetables a day.

Cons of juicing: Juicing extracts the juice from fruits and vegetables but leaves behind the skin and pulp, which contain fiber and other nutrients. Some juicers/blenders are able to break down more of the food including the skin, core, seeds, etc. But these juicers/blenders come at a very hefty price tag, which can definitely be a drawback.

Also, depending on what is used, the calories can be more than a meal (this may actually be a good thing for some cancer patients). Fruit contains more calories than vegetables, so if it's mainly fruit juice, those calories start adding up.

Another concern is meeting protein needs. Particularly for cancer patients or for anyone trying to lose weight, preservation of muscle mass is paramount. People can be advised to add Greek yogurt, nut butter, or even whey protein powder to boost the protein content of the mixture.

Food safety: Food safety is important for everyone but especially cancer patients who may have a compromised immune system. Fruits and vegetables should be washed before being put in the machine. Drink the juice that day since it isn't pasteurized to avoid potential bacteria contamination. If the juicer is dishwasher safe, use the sanitize cycle to clean or use hot, soapy water to hand wash and let it dry completely before putting away.

Bottom line: Juicing may not be any healthier than eating whole fruits and vegetables, but if it prompts people to eat more of those foods than they would otherwise (and less processed foods) and they are still able to get in adequate protein and fiber, then I'm all for it. I would like one of those Vitamix® blenders myself!
What about you? Do you have any fruit and vegetable "concoctions" you like? Do you find your cancer patients are drinking smoothies more than eating a regular meal?



Laura Newton
Oncology nutrition specialist Laura Newton explains that recommendations from healthcare providers may help boost physical activity in cancer patients.

5
Oncology nutritionist Laura Newton explains a safer and healthier way to eat grilled meats.

7
Oncology nutritionist Laura Newton explains that, while sprouted grains may be healthy, there are some precautions to take before consuming them.

11
Nutritionist Laura Newton explains the importance of proper nutritional support that's most suitable for the patient and not the family.

7
Nutritionist Laura Newton explains the health benefits of a fall super food favorite -- sweet potatoes.

25



University
Your source for CNE Credit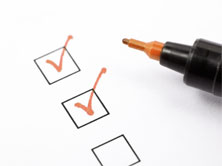 Anti-cancer drug related cardiotoxicity: A review and update by Gail M Wilkes RNC MS AOCN
Myths and Realities of Health Care Reform and the Affordable Care Act: Implications for Oncology Nurses and their Patients
Managing Side Effects of Targeted Therapies
Tuesday, October 29, 2013 12:00 PM EDT
Archived
Presented by Ellen T. Matloff, MS, CGC , this webinar will highlight:
How to determine which patients require genetic counseling
How to help prepare your patients for the genetic counseling process
Testing options that are now available
How you can utilize this data in managing your patients and their family members
Participants will also be able to ask questions during a live question and answer period with speaker Ellen T. Matloff, MS, CGC .

Wednesday, August 28, 2013 12:00 PM EDT
Wednesday, June 26, 2013 12:00 PM EDT
Wednesday, April 10, 2013 12:00 PM EDT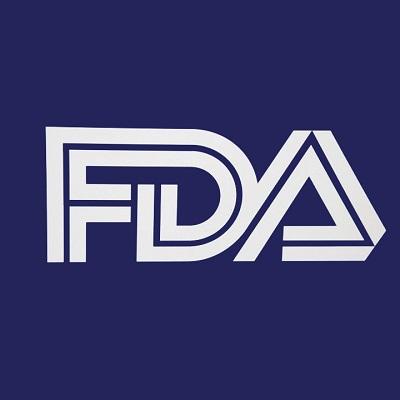 FDA Approves Onivyde for Advanced Pancreatic Cancer

Marijke Vroomen Durning, RN,
10/27/2015

3

On October 22, 2015, the US Food and Drug Administration (FDA) approved Onivyde (irinotecan liposome injection, Merrimack Pharmaceuticals, Inc.), in combination with fluorouracil ...