Have you ever heard of or seen cranberry beans? I had not until recently but given it is winter and cranberries are used a lot in cooking this time of year (and even decorating -- stringing cranberries and popcorn together for garlands!), I was intrigued when I saw cranberry beans and wanted to try them.
Cranberry beans (also known as borlotti in some grocery stores and Italian markets) actually have no relation to cranberries at all, but they get the name from the appearance of their pods, which are pink or red. The beans usually have deep red specks on a white or cream background. They would even be very attractive stored in a jar sitting on the counter. Unfortunately, the specks disappear when cooked.
Like other legumes, cranberry beans are a great source of fiber and protein. One-half cup of cooked beans contains about 120 kcal, 9 gm of fiber, and 8 gm of protein with a miniscule amount of fat. All legumes contain substances such as lignans, phytochemicals, and resistant starch, which may help protect against cancer.
How to prepare them
Dried beans need to be soaked thoroughly before cooking. If fresh, they can be cooked immediately after removal from the pod. The US Dried Beans Council provides the following two methods to soak any dried beans (split peas and lentils do not require soaking):
Quick hot soak -- cover with water and boil for two minutes. Turn off the heat, cover, and soak for one to four hours. Discard the soaking water and cover with fresh water to cook.
Overnight soak -- cover with water and soak overnight (at least 12 hours). Discard the soaking water and cover with fresh water.
After soaking, bring the beans and water to a boil, reduce the heat, and simmer, stirring occasionally. Most beans take about one-and-a-half to two hours to cook.
Cooked cranberry beans can be used just like other beans in soups, stews, tossed with a salad, or alone as a side dish. They are very similar to pinto beans in terms of taste. Here is a recipe that's worth trying; I tried this last night and loved it!
Many people turn their nose up (pun intended!) at beans because of the gaseous after-effects. Here are a few tips from Harvard Heart Letter to minimize those effects:
Soak the beans well -- this helps get rid of some of the indigestible oligosaccharides, which create gas in the intestine.
Choose the right bean -- some beans create less gas than others. Lentils, black-eye peas, pigeon peas, and split peas produce less while lima, pinto, and navy beans produce more.
Gradually increase intake -- start with small servings once or twice a week and then gradually increase how often you eat them or the serving size.
Chew thoroughly -- this helps expose them to natural oligosaccharide-digesting enzymes in your saliva.
Take artificial enzymes -- these break down some of those oligosaccharides too if taken before eating beans. Some products are Beano, Bean-Relief, and Bean-zyme.



Laura Newton
Nutritionist Laura Newton explains the importance of proper nutritional support that's most suitable for the patient and not the family.

7
Nutritionist Laura Newton explains the health benefits of a fall super food favorite -- sweet potatoes.

25
Nutritionist Laura Newton talks about reducing the cancer risk through good oral hygiene.

19
Nutritionist Laura Newton explains the harmful effects of excess salt and how to flavor food the healthy way.

12
Nutrition specialist Laura Newton, M.A.Ed., R.D., L.D., Assistant Professor, University of Alabama at Birmingham, discusses the health benefits associated with green tea and the various ways in which we can drink this antioxidant-rich beverage.

8



University
Your source for CNE Credit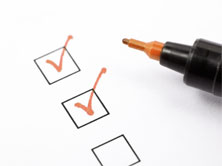 Anti-cancer drug related cardiotoxicity: A review and update by Gail M Wilkes RNC MS AOCN
Myths and Realities of Health Care Reform and the Affordable Care Act: Implications for Oncology Nurses and their Patients
Managing Side Effects of Targeted Therapies
Tuesday, October 29, 2013 12:00 PM EDT
Presented by Ellen T. Matloff, MS, CGC , this webinar will highlight:
How to determine which patients require genetic counseling
How to help prepare your patients for the genetic counseling process
Testing options that are now available
How you can utilize this data in managing your patients and their family members
Participants will also be able to ask questions during a live question and answer period with speaker Ellen T. Matloff, MS, CGC .

Wednesday, August 28, 2013 12:00 PM EDT
Wednesday, June 26, 2013 12:00 PM EDT
Wednesday, April 10, 2013 12:00 PM EDT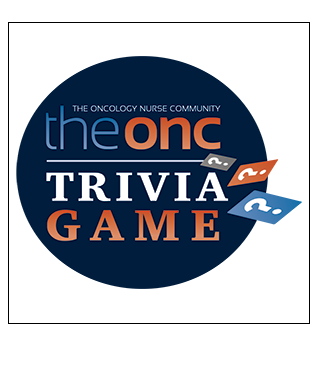 The Oncology Nurse Community Trivia Game

Michelle Bragazzi, BS, RN,
1/13/2014

6

Are you looking to test your knowledge and have a little fun at the same time? TheONC Trivia Game covers various subjects, including cancer treatments, nutrition, side effects, and ...
You're already here -- why not make it official? Moderators are charged with moving the conversation forward on TheONC by posting responses, questions, and joining in exchanges. Everyone is encouraged to post here, but moderators commit to doing so. Interested in participating? Contact: