With so much focus on the potential role of obesity in the development of cancer right now, should we encourage Santa to lose weight? How can we help Santa stay healthy and reduce his risk of cancer?
Well, he doesn't smoke, so that lowers his chances of getting several types of cancer right there. It also helps him lug all those presents around without getting out of breath! He certainly gets plenty of exercise on Christmas Eve delivering those presents, but he also needs to be doing some walking, skiing, or snowshoeing at the North Pole most of the other days of the year. While he probably could stand to lose a few pounds (5 to 10 percent of his body weight), maybe that Santa suit just has a lot of padding to help keep him warm while he's flying around!
We don't know too much about Santa's diet, but since we leave him goodies every year, here are some ways to make sure he gets a balanced cancer-fighting diet.
Skim or 1% milk: Santa needs something to wash down those snacks. The protein will help strengthen his muscles and the calcium and vitamin D will help keep his bones strong. Some studies suggest that higher intakes of vitamin D from food and/or supplements and higher levels of vitamin D in the blood are associated with reduced risks of colorectal cancer.
Cookie control: If you're leaving the traditional cookies to go with that milk, be sure to keep the portion in check. Remember, you aren't the only one leaving him food! Portion control is the key for a balanced, healthy diet for everyone.
Nuts and seeds: These travel well, so Santa can take them with him for those overseas journeys. They contain healthy fats (and protein), which will stick with him for a while and keep his blood sugar steady. How about a yummy trail mix recipe?
Fruits and veggies: Throw in some fruits and veggies to balance the goodie plate out. Maybe some carrot sticks and hummus, or apple slices and nut butter? Load him up on those cancer-fighting foods. The reindeer might like the carrot sticks, too.
Say no to alcohol: We certainly don't want Santa to drink and fly! He should hold off on any alcoholic beverages until after Christmas Eve. Alcohol intake has been linked to several cancers. Recommendations are to limit alcohol to two drinks per day for men and one drink per day for women. While moderate consumption has possible benefits in regards to cardiovascular disease, the same cannot be said for cancer prevention. If you don't drink, the American Cancer Society and the American Institute for Cancer Research certainly don't recommend you start.
What are you leaving Santa this year?



Laura Newton
Nutritionist Laura Newton explains the potential cancer risk associated with celiac disease.

10
Laura Newton shows us how we can offer our support through gardening.

7
Laura Newton shares some information on a cancer-fighting vegetable that may not be familiar to some.

13
Nutritionist Laura Newton explains the frustrations that practitioners and patients feel as dietary recommendations continue to change.

16
Laura Newton discusses the pros and cons of cancer patients juicing for nutrition.

20



University
Your source for CNE Credit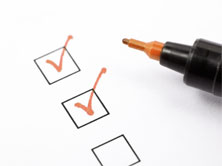 Anti-cancer drug related cardiotoxicity: A review and update by Gail M Wilkes RNC MS AOCN
Myths and Realities of Health Care Reform and the Affordable Care Act: Implications for Oncology Nurses and their Patients
Wednesday, April 10, 2013 12:00 PM EDT
Presented by Denise Friesema, MS, RN, OCN, this webinar will:
Discuss the role of the oncology nurse in clinical trials
Provide an overview of the staff nurse and clinical trial nurse roles as clinical provider, coordinator, patient advocate, and data recorder
Offer participants a chance to ask questions during a live question and answer period
Register for this informative free webinar now!
Monday, February 25, 2013 12:00 PM EST
Friday, December 14, 2012 12:00 PM EST
Tuesday, December 4, 2012 12:00 PM EST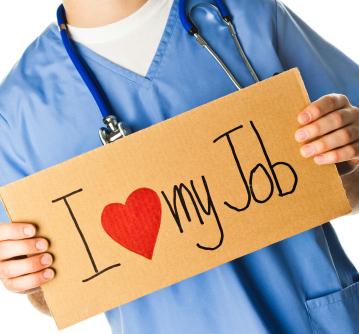 The 2013 Nurse Compensation Survey Results Are In

Michelle Bragazzi, BS, RN,
5/3/2013

32

In February, TheONC surveyed more than 600 oncology nurses to find out more about their careers. We wanted to know if they felt adequately compensated and satisfied within their ...
You're already here -- why not make it official? Moderators are charged with moving the conversation forward on TheONC by posting responses, questions, and joining in exchanges. Everyone is encouraged to post here, but moderators commit to doing so. Interested in participating? Contact:



on Twitter