As an oncology nurse practitioner, one of my roles is educating patients about therapy for their new cancer diagnosis.
These visits usually last about an hour, with the majority of our time focusing on the myriad of "typical" side effects likely to occur (e.g., myelosuppression, fatigue, nausea). However, the last portion of our visit focuses on the more intimate issues that perhaps the patient isn't even thinking of, or more likely, is too afraid to bring up.
I'm referring, of course, to the topic of sex, or more importantly, sexuality. For most people, the subject of sex or sexuality is an uncomfortable one, at least for the patient and/or their partner. In the packet we provide, enclosed is a book on sexuality (gender-specific) provided by the American Cancer Society (ACS). The ACS makes this important distinction:
The difference between sex and sexuality is that sex is thought of as an activity -- something you do with a partner. Sexuality is more about the way you feel, and is linked to your need for caring, closeness, and touch.
It's important to keep this definition in mind when talking with patients, because the subject is so much greater than the physical act. So how do we go about talking with patients and their partners? You need to start by asking the basic question of whether the patient is in a relationship or sexually active. From there, consider your audience. Are you talking with a woman of reproductive age? An elderly couple? A gay individual? Never assume, with any patient, that you know where they stand sexually. It is our job as providers to give a broad overview of information, provide additional reading materials, and allow ample time to answer any questions.
What then can be covered in the limited time you have with patients? Here are some highlights:
Desire: It is common for men and women, in the wake of a cancer diagnosis, to lose desire for sex or intimacy. As treatment unfolds, side effects of therapy (along with issues highlighted below) may further decrease desire. As the provider, address this reality, and encourage your patients to engage in open communication with their partner.
Fertility: Some chemotherapy may render the man or woman infertile. If the patient/couple desires to have children, attempts at egg preservation or sperm storage must be discussed. Otherwise, if the woman is of child-bearing age, you must address contraception to avoid pregnancy.
Functional issues: Men may have difficulty with obtaining an erection, have premature ejaculation, or pain with ejaculation. Women may experience increased vaginal dryness, which can lead to painful intercourse. Both parties may have difficulty reaching orgasm.
Body image disturbance: Depending on the cancer type, a patient may already be struggling with surgical changes to their body (e.g., loss of a breast or testicle, presence of a colostomy). Once initiating therapy, patients may lose their hair, experience dry skin and nail changes, or lose drastic amounts of weight.
Myelosuppression: If a patient's WBC count is low, they are more susceptible to infection. Yeast infections are common, especially vaginal in women, due to use of steroids and antibiotics used to treat/prevent bacterial infections. Thus, using a barrier during sexual activity is important. If the platelet count is low, there is risk for bleeding and thus intercourse should be avoided. Patients who are anemic may become more easily fatigued or short of breath with activity.
Often the basic question lies in whether it is okay to have sex while undergoing chemotherapy. A general consensus in the oncology community is that using a barrier method, at least for a week or so after receiving chemotherapy, is a good idea, as trace amounts of the drugs can be present in semen or vaginal fluids. At the same time, no good studies have been done proving any harm to those that choose not to use protection. It is absolutely necessary that patients use protection, however, when it comes to issues of reproduction or prevention of sexually transmitted diseases.
In the end, try to keep the mood light, while respecting the serious nature of the overall situation. If you can present the information with confidence, and even a bit of humor, you will be amazed at how it eases the tension and opens the door for the patient to share concerns.
So what tips do you have for discussing issues of sex and sexuality with patients?



Katherine Mitchell
The idea of "painting" tumors was borne from the frustration felt by neurosurgeons over the frequent difficulty in distinguishing cancerous from healthy tissue during brain tumor removal.

0
Christine is a 42-year-old African American female with stage IV colon cancer. She is currently on therapy with FOLFIRI every 21 days. She may win the unwanted prize for having the most struggles with chemotherapy-induced nausea and vomiting.

1
Oncology nurse practitioner Katherine Mitchell asks how much you know about treatment-induced cardiotoxicity.

10
Oncology nurse practitioner Katherine Mitchell talks about a recent study on the impact of APNs in cancer care.

0



University
Your source for CNE Credit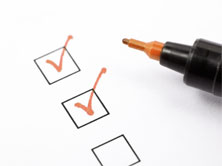 Anti-cancer drug related cardiotoxicity: A review and update by Gail M Wilkes RNC MS AOCN
Myths and Realities of Health Care Reform and the Affordable Care Act: Implications for Oncology Nurses and their Patients
Managing Side Effects of Targeted Therapies
Tuesday, October 29, 2013 12:00 PM EDT
Archived
Presented by Ellen T. Matloff, MS, CGC , this webinar will highlight:
How to determine which patients require genetic counseling
How to help prepare your patients for the genetic counseling process
Testing options that are now available
How you can utilize this data in managing your patients and their family members
Participants will also be able to ask questions during a live question and answer period with speaker Ellen T. Matloff, MS, CGC .

Wednesday, August 28, 2013 12:00 PM EDT
Wednesday, June 26, 2013 12:00 PM EDT
Wednesday, April 10, 2013 12:00 PM EDT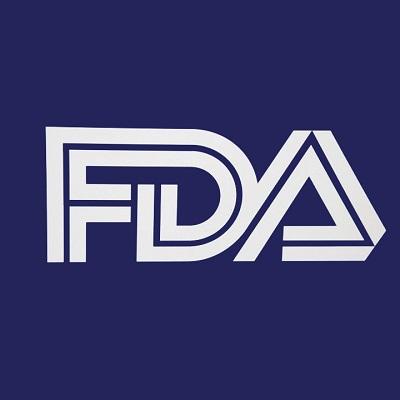 FDA Approves Onivyde for Advanced Pancreatic Cancer

Marijke Vroomen Durning, RN,
10/27/2015

3

On October 22, 2015, the US Food and Drug Administration (FDA) approved Onivyde (irinotecan liposome injection, Merrimack Pharmaceuticals, Inc.), in combination with fluorouracil ...