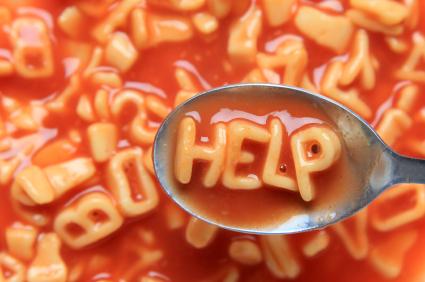 As I often like to joke with my co-workers, there's a lot of "alphabet soup" in oncology. From the many professional staff I work with (RN, LCSW, MA, MD, PhD, RD) to the endless combination of letters associated with patient diagnoses, this APRN, AOCNP can get lost swimming in the soup!
We are now in the age of biomarkers, which are "substances found in the blood, other body fluids, or tissues that signal the presence or absence of cancer".¹ Biomarkers help in determining risk for, diagnosis of, and overall prognosis of cancer. I don't know if you've been keeping up, but we now have a lot of acronyms or short-letter names for these various biomarkers in oncology.
So I thought it might be helpful to break down some of the letter jargon to make a patient's case easier to navigate. A full discussion of all cancer biomarkers is beyond this simple blog. So let's review the more commonly used markers in three solid tumor categories:
Lung Cancer
EGFR (epidermal growth factor receptor): Patients with EGFR mutation/overexpression are more likely to benefit from Tyrosine Kinase Inhibitors (TKI agents) such as Tarceva (erlotinib), Iressa (gefitinib).
KRAS (v-Ki-ras2 Kirsten rat sarcoma viral oncogene homolog): Patients with a KRAS mutation will likely have resistance to TKI therapy.
ELM4-ALK: Fusion of ELM4 gene with ALK (anaplastic lymphoma kinase) gene, both of which are located on chromosome 2p but are normally separated.² Patients with this gene mutation are likely to be responsive to agents that target the ALK fusion protein such as Xalkori (crizotinib).
Breast Cancer
ER/PR(estrogen receptor/progesterone receptor): Patients with positivity to one or both receptors may benefit from endocrine therapy for treatment of their cancer or prevention of future recurrence with drugs such as an estrogen receptor antagonist Novaldex (tamoxifen) or aromatase Inhibitors Arimidex (anastrozole), Femara (letrozole), and Aromasin (exemestane).
HER2 status (Human Epidermal Growth Factor Receptor 2): Patients with overexpression (i.e., HER2-positive) have increased rate of metastasis, decreased time to recurrence, and a decrease in overall survival.3 Patients are more likely to respond to therapies targeting HER2 overexpression such as Herceptin (trastuzumab), Tykerb (lapatinib), Perjeta (pertuzumab).
Ki-67 protein (a nuclear antigen expressed throughout the cell cycle): Patients demonstrating a high Ki-67 expression is a sign of poor prognosis but patients also have a better chance of initial response to chemotherapy.3
Colon Cancer
p53 (tumor protein 53 (tumor suppressor protein): Some studies show patients with a p53 mutation have a worse outcome and shorter survival time.4
MSI: microsatellite instability (accumulation of abnormalities in short sequences of DNA bases that are repeated dozens to hundreds of times within the genome). Some studies have shown that patients with high MSI have an increased five-year survival rate while others show an association between the presence of MSI and resistance to chemotherapy.4
EGFR (epidermal growth factor receptor): Patients with EGFR mutation/overexpression are more likely to benefit from EGFR inhibitor therapy such as Erbitux (cetuximab) or Vectibix (panitumumab).
KRAS (v-Ki-ras2 Kirsten rat sarcoma viral oncogene homolog): Patients with a KRAS mutation will likely not respond to agents targeting EGFR.
Hopefully this brief summary will help you in clinical practice. What other commonly used biomarker acronyms can you add to the list?
References:
National Comprehensive Cancer Network (2013). Biomarkers and targeted therapy. http://www.nccn.com/index.php?option=com_content&view=article&id=927:biomarkers-and-targeted-therapy&catid=56 Accessed June 25, 2013.
Kreamer, K., Eaby-Sandy, B., Sherry, V., & Stonehouse-Lee, S. (2011). Biomarkers in non-small cell lung cancer: opportunity and challenge. Journal of the Advanced Practitioner in Oncology, 2(3), 163-175.
Beikman, S., Gordon, P.,Ferrari, S., Siegel, M., Zalewski, M., Rosenzweig, M. (2013). Understanding the Implications of the breast cancer pathology report: a case study. Journal of the Advanced Practitioner in Oncology, 4(3), 176-181.
Sepulveda, A. (2007). The importance of microsatellite instability in colonic neoplasms. http://www.medscape.org/viewarticle/571610 Accessed June 26, 2013.



Katherine Mitchell
The idea of "painting" tumors was borne from the frustration felt by neurosurgeons over the frequent difficulty in distinguishing cancerous from healthy tissue during brain tumor removal.

0
Christine is a 42-year-old African American female with stage IV colon cancer. She is currently on therapy with FOLFIRI every 21 days. She may win the unwanted prize for having the most struggles with chemotherapy-induced nausea and vomiting.

1
Oncology nurse practitioner Katherine Mitchell asks how much you know about treatment-induced cardiotoxicity.

10
Oncology nurse practitioner Katherine Mitchell talks about a recent study on the impact of APNs in cancer care.

0



University
Your source for CNE Credit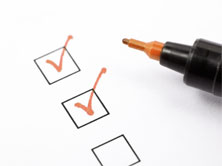 Anti-cancer drug related cardiotoxicity: A review and update by Gail M Wilkes RNC MS AOCN
Myths and Realities of Health Care Reform and the Affordable Care Act: Implications for Oncology Nurses and their Patients
Managing Side Effects of Targeted Therapies
Tuesday, October 29, 2013 12:00 PM EDT
Archived
Presented by Ellen T. Matloff, MS, CGC , this webinar will highlight:
How to determine which patients require genetic counseling
How to help prepare your patients for the genetic counseling process
Testing options that are now available
How you can utilize this data in managing your patients and their family members
Participants will also be able to ask questions during a live question and answer period with speaker Ellen T. Matloff, MS, CGC .

Wednesday, August 28, 2013 12:00 PM EDT
Wednesday, June 26, 2013 12:00 PM EDT
Wednesday, April 10, 2013 12:00 PM EDT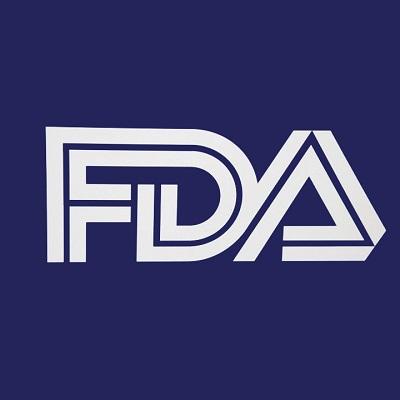 FDA Approves Onivyde for Advanced Pancreatic Cancer

Marijke Vroomen Durning, RN,
10/27/2015

3

On October 22, 2015, the US Food and Drug Administration (FDA) approved Onivyde (irinotecan liposome injection, Merrimack Pharmaceuticals, Inc.), in combination with fluorouracil ...