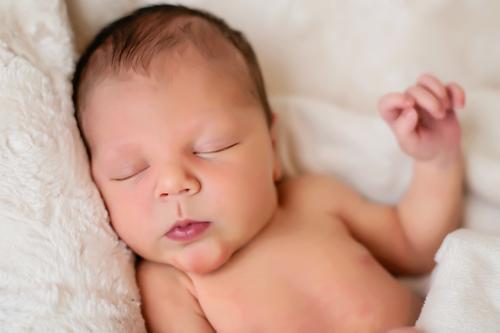 I took the month of April off from blogging because we welcomed our third son into the world March 27. As you would expect, I am up multiple times during the night to feed my precious boy. As you moms out there know, you can feel like your schedule and your brain revolve around breastfeeding. Am I making enough milk? Is what I'm ingesting going to result in a fussy baby tomorrow? Didn't I just feed you?
Well, in those wee hours of the night, as I sit in my rocker feeding away, occasionally I turn to Facebook to read posts from friends. Ironically, a recent article that has been trending among some of my friends discusses, among other things, milk.
The article, written by Dr. Joseph Mercola, addresses the growing number of processed foods and protein additives in our food in the US and their link to increases in food allergy and cancer rates. One of the prime genetically altered foods in our country is milk. As a mother of now three young boys, this specifically caught my attention. Not surprisingly, milk is also our No. 1 food allergen. Dr. Mercola writes:
In 1994, the dairy industry started using a genetically engineered growth hormone, rBGH (recombinant bovine growth hormone) on cows in order to increase milk production. However, it resulted in higher rates of disease in the treated livestock. To counteract the ill effects, dairies also had to start using more antibiotics, which we now know is one of the driving factors behind the rise in antibiotic-resistant superbugs in humans.1
Many countries, including Canada and Australia, chose not to use rBGH, because it had not been proven safe. However, the FDA conducted research in the early 1990s and chose to approve its use in the US.
According to the American Cancer Society, a major concern is that rBGH-treated cows have higher levels of IGF-1, a hormone that can cause cell growth. Studies have been conflicting, but some have reported a link between higher levels of IGF-1 and prostate, breast, and colorectal cancer.
Before giving its stamp of approval, the FDA came to the following conclusions:2
Neither natural nor synthetic BGH has been found to affect human growth hormone receptors.
IGF-1 concentrations are slightly higher (to variable degrees, depending on the study) in milk from cows treated with rBGH than in milk from untreated cows. This variability is presumed to be much less than the normal range of variation of IGF-1 in cow's milk due to natural factors, but more research is needed.
IGF-1 in milk is not denatured (inactivated) by pasteurization. The extent to which intact, active IGF-1 is absorbed through the human digestive tract remains uncertain.
One study estimated that the additional amount of IGF-1 that might be absorbed by humans drinking milk from rBGH-treated cows, assuming no degradation and complete absorption, represents 0.09 percent of the normal daily production of IGF-1 in adults.
Interestingly, the limited information available on the Internet suggests that big-name retailers like Kroger, Wal-Mart, and Costco have stated in recent years that they will distribute milk only if it is rBGH free. At the same time, the FDA does not require any type of labeling regarding the hormone, so how can we be sure if a product is safe?
There is always the option of shopping at organic stores like Whole Foods, which does not sell any milk from rBGH-treated cows, or Trader Joe's, whose dairy products are clearly labeled for your understanding. But I'm left wondering what to do. Those two stores are 25 minutes from my house and not the most convenient for everyday shopping. Am I to trust that the dairy products I'm buying in the big-name retail stores are safe?
There is no denying we are a nation of rising food allergens, infertility issues, and cancer. Could there be a connection? It seems highly plausible.
This sleep-deprived mom is trying to make the best decisions she can for her family. What about you? What tips do you have for realistic food shopping while keeping in mind long-term health?
References:
Mercola, J. (2013). The popular food that turns your gut into a pesticide factory. http://www.honeycolony.com/article/the-popular-food-that-turns-your-gut-into-a-pesticide-factory/ Accessed April 29, 2013.
American Cancer Society (2013). Recombinant Bovine Growth Hormone. http://www.cancer.org/cancer/cancercauses/othercarcinogens/athome/recombinant-bovine-growth-hormone Accessed April 29, 2013.