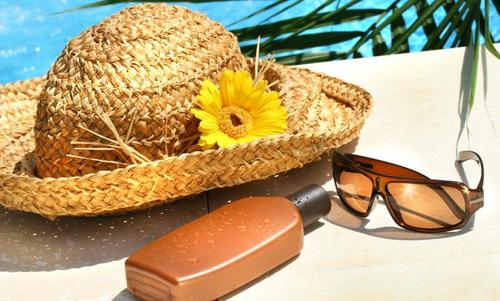 As a Midwesterner residing in Louisville, Ken., I am itching for warm weather to be here now! Many locals will soon head to warmer climates for spring break and before we know it, the glorious summer months will finally be here -- are your patients ready?
As we anticipate warmer months to come, this is made possible by the Earth's axis tilting the Northern Hemisphere toward the sun, causing more direct sun rays to shine down upon us. The rays that intensify include ultraviolet A and ultraviolet B. UVA rays, although less intense than UVB, penetrate the skin more deeply, are much more prevalent throughout the day, and can penetrate clouds and glass. UVB rays, which damage the more superficial layer of the skin, are better known contributors to sunburns and skin cancer development. These rays are most intense in the US from 10:00 a.m. to 4:00 p.m. from April to October, though they can damage your skin year-round, especially at higher altitudes.1
So why is this especially important to cancer patients? Many of our patients are going through chemotherapy and/or radiation and consequently have an increased risk of photosensitivity (increased sensitivity to light). This can occur through radiation enhancement, radiation recall, or increased tendency to sunburn.
Radiation enhancement refers to a sunburn-like reaction occurring at the same time or within one week of radiation therapy. Radiation recall may occur weeks or years after receiving radiation, with the skin turning a pink or red color after even minimal sun exposure. Radiation enhancement or recall may be associated with chemotherapy agents like bleomycin, dactinomycin, daunorubicin, doxorubicin, fluorouracil, hydroxyurea, and methotrexate. Simply receiving certain chemotherapeutic agents alone such as dacarbazine, fluorouracil, methotrexate, mitomycin, and vinblastine can increase a patient's risk for sunburn.2
So what can we tell our patients in regards to decreasing their risk of photosensitivity? The information is the same advice we would give to anyone:
Protect your skin by seeking shade during peak hours of 10:00 a.m. and 4:00 p.m.

Remember UVA rays can penetrate glass, so consider purchasing tinted UV-protective film for your car windows (especially if planning a long trip where the sun might beat down on one arm for an extended period of time).

Consider purchasing clothing with ultraviolet protection factor (UPF) when you plan to be outdoors for an extended period of time (e.g., sporting event, working in the yard, etc). If UPF clothing is not an option, choosing clothing that is dark or bright in color because it reflects more UV light.

Wear wide-brimmed hats and UV-protective sunglasses.
Then there's the hot topic of sunscreen. Major changes have occurred in this arena over the last year thanks to new FDA regulations doing away with terms like "waterproof" or "sunblock" and in their place determining which sunscreens can be defined as "broad spectrum."
Sun Protection Factor (SPF) mainly refers to the amount of UVB protection a sunscreen provides. For example, a sunscreen with an SPF of 15 "filters 92 percent of UVB rays and will delay the onset of sunburn in a person who would otherwise burn in 10 minutes to burn in 150 minutes."3 Thus recommending a sunscreen with SPF 15 is a good starting point for patients. Also look for UVA-blocking ingredients such as amenobenzoic acid, ecamsule, oxybenzone, titanium dioxide, and zinc oxide. The latter two ingredients are physical sunscreens that actually reflect both UVA and UVB rays away from the skin.3
We all know the sun can improve our mood and bring a smile to our face, which of course is something we want for our patients. Nevertheless, it is our job to properly educate them so they can have fun in the sun and not wind up in our office with a severe sunburn.
References:
Skin Cancer Foundation: Prevention Guidelines. Retrieved March 8, 2013 from www.skincancer.org
Photosensitivity Reactions, Huntsman Cancer Institue. Retrieved March 12, 2013 from http://www.hci.utah.edu/patientdocs/hci/drug_side_effects/photosensitivity_reactions.html)
Cuellar, S. (2013). Ingredients to look for in a sunscreen. Oncology Nurse Advisor Jan/Feb Ed., 16.