We're always being encouraged to speak up and make ourselves heard. I am a true believer in that philosophy; nurses grossly undervocalize their expertise. However, there are definitely moments in healthcare when silence is golden.
How do I know this? I've had plenty of "Is he ever going to stop talking?" moments with others. I have even had to learn this lesson the old-fashioned way -- via the misery of experience.
Please don't think I've mastered this concept. I must remind myself constantly, and I work to determine the best times to speak up as well as the best times to be quiet. A coworker asked me once how I maintain composure in certain situations, and I had to laugh. Some days, I'm fine. Other days, I may literally write "SYM" (shut your mouth) on the inside of my palm and read it frequently at critical moments (and, yes, it helps).
The right words spoken at the right time can make a difference, but sometimes having the control to say nothing at all speaks volumes. Here are some of the best times to close the trap.
After answering interview questions: Make your answer concise, and then stop talking. That indicates confidence in your answer. Don't drag on an answer for 10 minutes. Get to the point.
After asking interview questions: Ask your question, and then listen. No one wants a five-minute explanation before you actually ask a question. Interviewers should focus more on the person being interviewed than themselves or the organization until appropriate moments in the interview.
Listening to patients/team members/providers: Stop talking. Don't try to finish another person's sentences. Be present in the conversation, and just listen. Let others find the words to speak. Their words will likely be a little different from yours.
When you're upset: Walk away. Rein in your emotions. Formulate your words. There is space in healthcare for emotion, but too much can make you look foolish, especially with administrators who do not share providers' emotional connection to healthcare.
After a colleague vents: Respect the conversation. Don't pass on a rant, unless it's a patient or associate safety issue. Trust me. The message will get manipulated, and, yes, your coworker will find out.
When making a big request: If you have to negotiate something (perhaps your salary) or do a big ask at the end of a presentation, make the ask, and then SYM. Give the decision maker time to think and respond.
Tightening the lips is tough discipline, and it's often uncomfortable at first. Culturally speaking, we tend to avoid quiet. We work to fill the empty spaces of conversation, even to the point of our own demise or awkwardness. One of the best strategies I've learned for overcoming this problem is to talk, stop, and take a sip of water or do some other unnoticeable task to distract yourself from speaking momentarily. Give it a try. It works.
Is there any other time you think SYM deserves some attention in our daily healthcare work? Have you had any moments when you really should have SYM but kept talking anyway?



Joni Watson
Joni Watson shares many resources to help improve care for the AYA cancer population.

4
Joni Watson shares a few heartfelt stories about cancer patients making the most out of every moment.

12
Joni Watson talks about her recent learning climb as a new medical oncology director.

4
Joni Watson shares the story of one man's cancer journey and how he's now helping to provide support for others.

15
Joni Watson discusses her concern over so-called breast cancer awareness information that's going viral on social media.

12



University
Your source for CNE Credit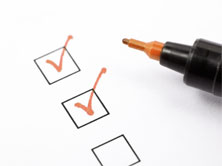 Anti-cancer drug related cardiotoxicity: A review and update by Gail M Wilkes RNC MS AOCN
Myths and Realities of Health Care Reform and the Affordable Care Act: Implications for Oncology Nurses and their Patients
Managing Side Effects of Targeted Therapies
Tuesday, October 29, 2013 12:00 PM EDT
Archived
Presented by Ellen T. Matloff, MS, CGC , this webinar will highlight:
How to determine which patients require genetic counseling
How to help prepare your patients for the genetic counseling process
Testing options that are now available
How you can utilize this data in managing your patients and their family members
Participants will also be able to ask questions during a live question and answer period with speaker Ellen T. Matloff, MS, CGC .

Wednesday, August 28, 2013 12:00 PM EDT
Wednesday, June 26, 2013 12:00 PM EDT
Wednesday, April 10, 2013 12:00 PM EDT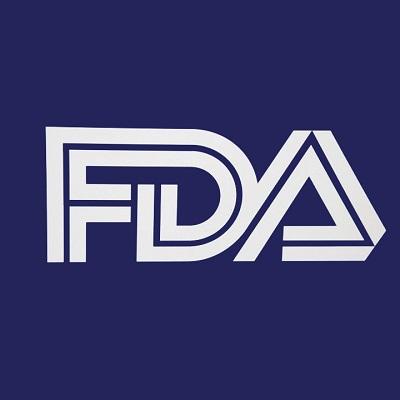 FDA Approves Onivyde for Advanced Pancreatic Cancer

Marijke Vroomen Durning, RN,
10/27/2015

3

On October 22, 2015, the US Food and Drug Administration (FDA) approved Onivyde (irinotecan liposome injection, Merrimack Pharmaceuticals, Inc.), in combination with fluorouracil ...