Something weird happened when I moved from my bedside nursing role and into nursing management: I had to go buy clothes. Stacks of scrubs aside, I needed a professional wardrobe. This gave way to an obsession with remaining professionally dressed in age-appropriate, properly fitting clothes in colors other than navy, black, or taupe.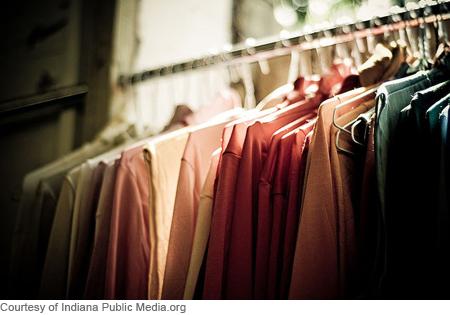 Within my organization, registered nurses are required to wear single color scrubs. All of our disciplines are scrub color-coded so patients and team members can easily tell who is who.
Registered nurses in exempt job descriptions, however, have the option to wear scrubs or professional dress. Most choose the professional dress, which includes your typical business attire, right down to the pantyhose and skirts. I reveled in my cute heels and cardigans, fashionable flats, and dark-washed denim (hello, Casual Friday!). And then one day I wore scrubs and people looked at me like I was crazy. I had to remind them that I am, indeed, a nurse, and fully credentialed to wear the color-blocked scrubs.
At one point, I said "good riddance" to my scrubs. Now, I view them as the ultimate in professional dress. I feel different in them. I feel powerful, which may not be what many people expect. I love seeing nurse managers, nurse directors, and executive-level nurses in scrubs. It feels like we're a cohesive team; instead of some of us wearing professional dress and some wearing scrubs, we're all nurses.
Not everyone feels the same way. I've heard nurses scoff at leaders (who wouldn't be touching a patient at all that day) wearing scrubs.
How do scrubs make you feel as a nurse? Do you think nurse leaders should wear scrubs or stick with their professional dress?