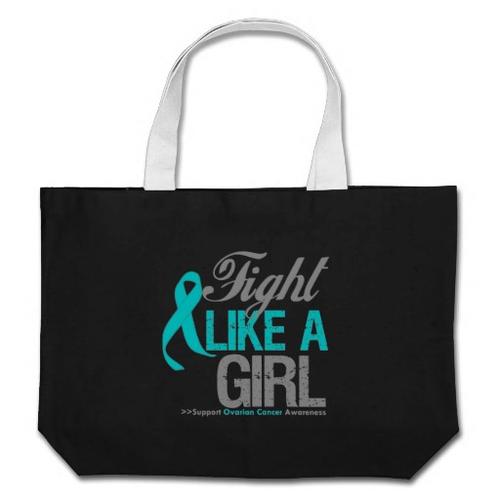 September is Ovarian Cancer Awareness Month. Every year, 22,000 women are diagnosed with the disease, and 15,000 will lose their fight. Corporations are stepping up to help increase awareness and funding for this illness that often gets little recognition from the press and research.
Laura Mercier's makeup line is offering three products in their Shop for a Cause line. Laura Mercier cosmetics will donate 100 percent of the proceeds to their Ovarian Cancer Fund. I can never have enough lip-gloss, so I purchased the Kiss of Hope gloss. It has become one of my favorite glosses. It has a nice feel and a light sweet scent that is very appealing.
Care to get lost in a romance novel? Avon Books has joined with National Ovarian Cancer Awareness Month to encourage readers to K.I.S.S. and Teal (Know the Important Signs and Symptoms, teal for the color for ovarian cancer awareness). Last year Avon made an initial donation of $25,000, and then an additional $0.25 toward every book bearing the K.I.S.S. and Teal logo from August 30, 2011 through February 28, 2012, which earned up to $25,000 for programs that support ovarian cancer patients and their families.
Since 1997, L'Oreal Paris has been a significant contributor in ovarian cancer research. The company has raised over $20 million for research through limited editions collections and their L'Oreal Legends gala. Sparkle and Support offers a variety of necklaces and bracelets in teal Swarovski crystals. The company will contribute 10 percent of the proceeds to the Ovarian Cancer Research Fund. Become their friend on Facebook, and you can receive special offers and discounts.
Sport some teal polish on your fingers and toes, and make a contribution at the same time. Teal Toes lists several companies that will send a donation to various organizations that promote awareness and research. The site also offers information about early recognition.
Café Press offers cellphone cases with a variety of stylish designs. Chat on your iPhone or Android and show your support at the same time.
Although it is not a shopping site, 100 Voices of Hope lists activities to help raise funds state by state. You can also purchase teal ribbons on the site to show your support.
Let's show our patients with ovarian cancer that we're fighting along with them, and have a little fun shopping at the same time!