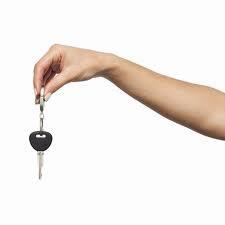 Driving is a part of the American culture. It is a rite of passage to get oneís driverís license and first car -- driving equals independence. But what happens when that independence is lost due to an illness?
Cancer patients dealing with severe chemotherapy-induced peripheral neuropathy (CIPN) may find the possibility of having to relinquish their driving privileges yet another devastating blow dealt by complications from treatment. When is it time for a patient to consider stopping driving? What can we as nurses do to help the patient deal with this life-changing event?
Neuropathy can cause a patient to lose, not only sensation, but proprioception as well. The patient is not only unable to determine how hard he/she should place his/her foot on the pedal, but may also have difficulty discerning where it may be in relation to the pedals. Muscle strength and coordination needed for driving can be impaired. In addition, patients may have problems with reaction times, which are crucial to avoiding accidents.
Certain drugs are more likely to cause CIPN than others. Patients receiving drugs such as cisplatin, vincristine, paclitaxel, and vinblastine put patients at a higher risk for developing neuropathy that impedes driving ability.
As nurses, we play an important role in promoting patient safety. When a patient comes to the office to see the doctor or to receive treatment, we have the opportunity to observe the patientís motor skills as well as discuss with the patient how he or she is doing when driving.
When I worked in outpatient treatment, I had a patient whose oncologist was treating him with Velcade (bortezomib) for myelodysplastic syndrome (MDS). I noticed that his gait seemed to be unsteady, and during a conversation he confided in me that he had been falling and recently had a minor fender-bender. I asked him if he noticed any difficulty feeling the pedals on the car; he said he did.
Concerned for his safety and the safety of others, I spoke to his oncologist about his symptoms, and whether it was appropriate for him to continue driving. The oncologist had a discussion with the patient, who ultimately decided to stop driving.
Patients with CIPN can benefit from walking, low-back stretches, and calf stretches to increase flexibility. Physical therapy and occupational therapy can also help with exercises and adaptive devices to maintain mobility. A rehabilitation specialist can help determine if the patient should allow someone else to do the driving.
On a personal note, I stopped driving in January of this year. I found myself having difficulty feeling the pedals and felt tentative behind the wheel. After a minor accident when pulling up to a red light, I decided that it would be safer to let someone else do the driving.
How have you helped patients with CIPN? Have you ever suggested to a patient that he or she stop driving?
References: