I suspect itís happened to each of us at least once in our lives: that time when we are so overcome with emotion that we break down in tears. Not the kind that you get from watching a sad movie or a minor bout of the blues. Iím talking about the kind of tears that seem to well up from deep inside, almost catching you off your guard. Is there something about this sort of crying that can make it not just therapeutic for oneís soul, but beneficial for the body as well?
In a 2010 blog on the Huffington Post, Dr. Judith Orloff discusses research conducted by Dr. William Frey, which showed that tears produced from crying differed from the tears the eye produces to provide lubrication. Shedding emotional tears not only gives the body a physical release; it also helps excrete toxins and stress hormones. Additionally, crying produces endorphins, the bodyís natural pain medication.
What does this mean for us as oncology nurses? Weíve probably all known patients who were frightened and overwhelmed, yet trying so hard not to betray their emotions. Letting patients know that it is not only OK but healthy to cry may help them to process everything thatís happening to them and help them let go of some of the stress theyíve pent up inside. Holding on to those feelings is unhealthy, not only for the patientís physical health but psychological health as well.
This information has implications for nurses as well. We see so much tragedy and pain as oncology nurses. Sometimes we can fall into the habit of feeling as if we have to soldier on, denying our own grief over the young mother who died from breast cancer or the death of a patient who became special to us. We see a good deal of sadness in our work; itís by acknowledging those feelings that we remain strong enough to go back and face another day.
Crying isnít just a normal thing to do; it looks as though itís a healthy thing to do as well. How do you let out your frustration?



Teresa Brown
Teresa Brown tells us that apologizing for medical errors may reduce anger among patients.

8
Teresa Brown shares some helpful resources for those patients who have experienced vocal cord damage or removal due to cancer and treatment.

15
Teresa Brown shares the stigma attached to lung cancer and offers some suggestions on how nurses can help patients move past it.

11
Teresa Brown shares a story about a woman who took "you're like part of the family" a little too far after her husband's death.

14
Teresa Brown shares what it's like to run into a patient in public, and what it means when they ask, "Do you remember me?"

11



University
Your source for CNE Credit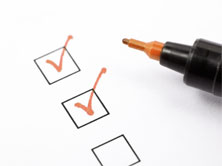 Anti-cancer drug related cardiotoxicity: A review and update by Gail M Wilkes RNC MS AOCN
Myths and Realities of Health Care Reform and the Affordable Care Act: Implications for Oncology Nurses and their Patients
Wednesday, April 10, 2013 12:00 PM EDT
Presented by Denise Friesema, MS, RN, OCN, this webinar will:
Discuss the role of the oncology nurse in clinical trials
Provide an overview of the staff nurse and clinical trial nurse roles as clinical provider, coordinator, patient advocate, and data recorder
Offer participants a chance to ask questions during a live question and answer period
Register for this informative free webinar now!
Monday, February 25, 2013 12:00 PM EST
Friday, December 14, 2012 12:00 PM EST
Tuesday, December 4, 2012 12:00 PM EST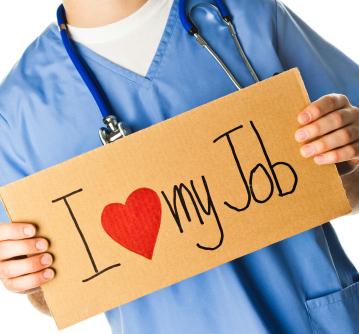 The 2013 Nurse Compensation Survey Results Are In

Michelle Bragazzi, BS, RN,
5/3/2013

32

In February, TheONC surveyed more than 600 oncology nurses to find out more about their careers. We wanted to know if they felt adequately compensated and satisfied within their ...
You're already here -- why not make it official? Moderators are charged with moving the conversation forward on TheONC by posting responses, questions, and joining in exchanges. Everyone is encouraged to post here, but moderators commit to doing so. Interested in participating? Contact:



on Twitter