Oncology Nursing Society's (ONS) mission is to promote excellence in oncology nursing and quality cancer care. There are six core values of ONS including integrity, innovation, stewardship, advocacy, excellence, and inclusiveness. On Tuesday, April 22, 2013, several ONS nurses focused their attention on cancer advocacy on Capitol Hill.
Our day started with a welcome from ONS leadership and then we heard from a dynamic panel of cancer health policy experts. One of the panel members was Barbara Damron, PhD, RN, FAAN, Associate Professor, University of New Mexico College of Nursing, and she is also a Robert Wood Johnson Foundation Health Policy Fellow in Senator Lamar Alexander (R-TN) office and a member of the US Senate Health, Education, Labor, and Pensions (HELP) committee. She was able to share her policy experiences with us and encouraged us all to remain a health policy advocate for our patients with cancer. Our keynote speaker, Dr. Patricia Grady, Director of the National Institute of Nursing Research (NINR), shared how sequestration has affected NINR and extramural funding.
Before we met with our legislators, a panel of nurses spoke about their Congressional experiences and pearls of wisdom they wanted to share with us. They encouraged us to thank the legislator(s) for their support on various healthcare-related issues, for us to be specific and direct with our questions and/or requests, and to follow up with an email after the meeting.
The highlight for the day was meeting with the legislation staff to express how we felt about various cancer-related issues. There were two other North Carolina ONS members who joined me in this process. As we prepared for the meetings, we thought about what our three requests were and they included:
H.R. 1661 -- This bill was introduced on April 19, 2013 and sponsored by Representative Steve Israel (D-NY) and co-sponsored by Representative Patrick Tiberi (R-OH) to amend title XVIII of the Social Security Act to provide comprehensive cancer patient treatment education under the Medicare program and to provide for research to improve cancer symptom management. It would provide one hour of scheduled education to the patient in a physician-based office before the initiation of treatment.
Encourage my representative to become a member of the Congressional Nursing Caucus. Congresswoman Lois Capps (D-CA and nurse) and Congressman David Joyce (R-OH) have come together to chair the House Nursing Caucus for the 113th Congress.
H.R. 1416: Cancer Patient Protection Act of 2013 -- Representative Renee Elmers (R-NC) introduced legislation H.R. 1416 that would reverse the sequester cuts that have led some cancer clinics to turn away Medicare patients. This bill is to terminate application of sequestration to payment for certain physician-administered drugs under part B of the Medicare program.
Had you heard of either bill? Would you take the initiative and relay this information to your state legislators?



Ashley Leak
What is your organization doing for leukemia and lymphoma awareness for the month of September?

12
Ashley Leak shares her experience at the FDA while attending the ONS Annual Congress meeting in Washington, DC.

15
Ashley Leak shares her experience from ONS Connections 2012, and how nurses can build their research portfolio.

10
Ashley Leak provides coverage for the ASCO 2012 session "Clinically Challenging Cases in Acute Myeloid Leukemia," where three physicians spoke about high-risk AML patients and care of older adults with AML.

7



University
Your source for CNE Credit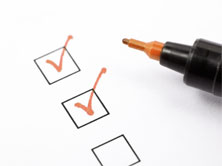 Anti-cancer drug related cardiotoxicity: A review and update by Gail M Wilkes RNC MS AOCN
Myths and Realities of Health Care Reform and the Affordable Care Act: Implications for Oncology Nurses and their Patients
Managing Side Effects of Targeted Therapies
Tuesday, October 29, 2013 12:00 PM EDT
Archived
Presented by Ellen T. Matloff, MS, CGC , this webinar will highlight:
How to determine which patients require genetic counseling
How to help prepare your patients for the genetic counseling process
Testing options that are now available
How you can utilize this data in managing your patients and their family members
Participants will also be able to ask questions during a live question and answer period with speaker Ellen T. Matloff, MS, CGC .

Wednesday, August 28, 2013 12:00 PM EDT
Wednesday, June 26, 2013 12:00 PM EDT
Wednesday, April 10, 2013 12:00 PM EDT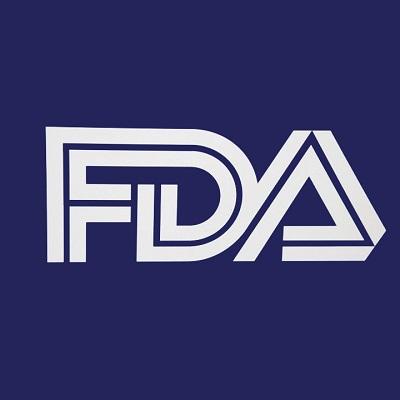 FDA Approves Onivyde for Advanced Pancreatic Cancer

Marijke Vroomen Durning, RN,
10/27/2015

3

On October 22, 2015, the US Food and Drug Administration (FDA) approved Onivyde (irinotecan liposome injection, Merrimack Pharmaceuticals, Inc.), in combination with fluorouracil ...