I recently attended the Connections: Advancing Care Through Science Conference in Phoenix, Arizona. This was the first year that a conference was designed for advanced practice nurses and nurse scientists, and it focused on practice changes, as well as the improvement of patient outcomes from a translational science lens.
Six hundred attendees participated in dynamic discussions about improving cancer care for the patient and caregivers. One noteworthy session that I wanted to share with TheONC was on Publication Strategies for Building Your Research Portfolio.
Anne Katz, PhD, RN, and editor of the Oncology Nursing Forum, presented on ways to insure that the message (findings), audience (targeted group), and journal (how often they publish) are congruent.
A large majority of journals have an impact factor that reflects the average number of citations from recent articles published in the journal. The Oncology Nursing Forum had the highest impact factor among 97 journals in the nursing category, according to the 2011 Journal Citation Reports (Thomson Reuters, 2011).
Some key points from Katz's presentation:
Do not limit yourself to submitting to nursing and oncology journals only


Online journals are not always quicker and better. Open access journals are costly. Be cautious.


Query the editor (For example: "Dear Dr. Katz, My colleagues and I just completed a study on X. We are interested in submitting to ONF. Would this be of interest to ONF? Thanks for considering.")


Follow the instructions for authors, note deadlines for when items are due, expect revisions, and seek non-expert opinion
Are you considering submitting a paper to a journal? For those who have published, what advice do you have for those who are considering submitting a paper?



Ashley Leak
Ashley Leak shares her experience at the FDA while attending the ONS Annual Congress meeting in Washington, DC.

15
Ashley Leak shares her political experience at this year's ONS Annual Congress meeting in Washington, D.C.

13
Ashley Leak provides coverage for the ASCO 2012 session "Clinically Challenging Cases in Acute Myeloid Leukemia," where three physicians spoke about high-risk AML patients and care of older adults with AML.

7



University
Your source for CNE Credit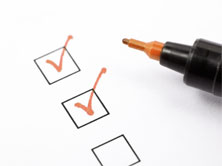 Anti-cancer drug related cardiotoxicity: A review and update by Gail M Wilkes RNC MS AOCN
Myths and Realities of Health Care Reform and the Affordable Care Act: Implications for Oncology Nurses and their Patients
Wednesday, April 10, 2013 12:00 PM EDT
Presented by Denise Friesema, MS, RN, OCN, this webinar will:
Discuss the role of the oncology nurse in clinical trials
Provide an overview of the staff nurse and clinical trial nurse roles as clinical provider, coordinator, patient advocate, and data recorder
Offer participants a chance to ask questions during a live question and answer period
Register for this informative free webinar now!
Monday, February 25, 2013 12:00 PM EST
Friday, December 14, 2012 12:00 PM EST
Tuesday, December 4, 2012 12:00 PM EST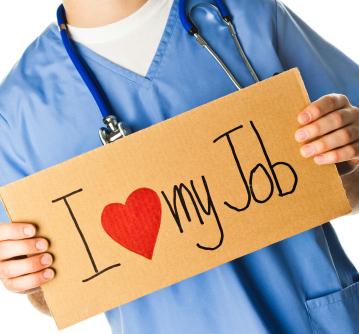 The 2013 Nurse Compensation Survey Results Are In

Michelle Bragazzi, BS, RN,
5/3/2013

32

In February, TheONC surveyed more than 600 oncology nurses to find out more about their careers. We wanted to know if they felt adequately compensated and satisfied within their ...
You're already here -- why not make it official? Moderators are charged with moving the conversation forward on TheONC by posting responses, questions, and joining in exchanges. Everyone is encouraged to post here, but moderators commit to doing so. Interested in participating? Contact:



on Twitter