At the heart of most humor lies a kernel of truth to which many of us can relate. Franklin P. Adams once wrote, "To err is human; to forgive, infrequent."
Lately, I am thinking about forgiveness. I am thinking about the meaning of forgiveness in our lives, the role of forgiveness in our well-being. So many of us have worked with patients and families whose deep emotional wounds or old scars surface so painfully in the wake of diagnosis and treatment and, most particularly, treatment failure or a transition to hospice.
We encourage our patients and families to open avenues of conversation, to make amends and find forgiveness, to share that forgiveness with the ones that they love, have loved, even with themselves. We are reminded daily that living with unresolved issues in our relationships is emotionally precarious at best.
The act of forgiving is a powerful act of self-healing. It is rarely easy to forgive. Forgiveness requires not only the willingness to alter one's own emotional investments, but, often, the acceptance of the limitations of the act. There is no guarantee that one's forgiving will lead to reconciliation.
The act of forgiveness begins with a desire to transform anger and to free ourselves from a potentially endless cycle of vengeful thinking. It begins with a desire for peace.
Forgiveness is a multi-step process:
Consider the situation and your own choices and actions. Consider the choice to let go of the "victim" role and how that may affect your sense of control and power in the situation.
Acknowledge and address your feelings. Find a safe space to express the anger, the betrayal, the hurt, the anxiety, the fear, the distress.
Acknowledge and address your thoughts. When we are threatened or hurt, surprising, unfamiliar, and uncomfortable thoughts may emerge. There may be aggressive or even violent thoughts that can be scary to admit experiencing. Paradoxically, expressing these kinds of thoughts in a protected environment can often help to diminish the power they gain when we try to suppress them.
Nurture compassion. As the anger and vengeful thoughts begin to subside, the time becomes ripe to actively build one's capacity for compassion, to begin thinking about the issue from different perspectives, to begin thinking about what might underlie the hurtful or disrespectful actions of another. Often, if we dig beneath the surface, we will find root causes for hurtful actions, causes that allow us to feel compassion for another's situation and, ultimately, to forgive.
Forgiveness does not mean minimizing a wrong that's been done or justifying harmful or hurtful actions. We can often forgive even that which cannot be excused. Forgiveness allows us to move forward emotionally with a full capacity for joy, hope, and peace.
Have you witnessed the act of forgiveness among your cancer patients and their family members? If so, what seemed to be the outcome?



Rachel Odo
Oncology social worker Rachel Odo discusses the importance of workplace cohesiveness.

6
Oncology social worker Rachel Odo shares the viewpoints of her cancer patients surrounding the topic of immortality.

13
Oncology social worker Rachel Odo talks about the lack of sexuality conversations between cancer patients and healthcare providers.

14
Oncology social worker Rachel Odo shares some of the inappropriate statements that people say to patients who are diagnosed with cancer.

17
Rachel Odo discusses the value of criticism and how this may help us to become better healthcare professionals.

9



University
Your source for CNE Credit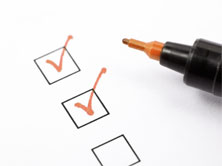 Anti-cancer drug related cardiotoxicity: A review and update by Gail M Wilkes RNC MS AOCN
Myths and Realities of Health Care Reform and the Affordable Care Act: Implications for Oncology Nurses and their Patients
Managing Side Effects of Targeted Therapies
Tuesday, October 29, 2013 12:00 PM EDT
Presented by Ellen T. Matloff, MS, CGC , this webinar will highlight:
How to determine which patients require genetic counseling
How to help prepare your patients for the genetic counseling process
Testing options that are now available
How you can utilize this data in managing your patients and their family members
Participants will also be able to ask questions during a live question and answer period with speaker Ellen T. Matloff, MS, CGC .

Wednesday, August 28, 2013 12:00 PM EDT
Wednesday, June 26, 2013 12:00 PM EDT
Wednesday, April 10, 2013 12:00 PM EDT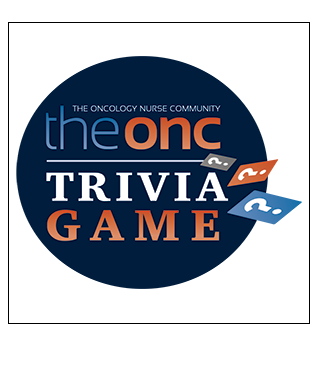 The Oncology Nurse Community Trivia Game

Michelle Bragazzi, BS, RN,
1/13/2014

6

Are you looking to test your knowledge and have a little fun at the same time? TheONC Trivia Game covers various subjects, including cancer treatments, nutrition, side effects, and ...
You're already here -- why not make it official? Moderators are charged with moving the conversation forward on TheONC by posting responses, questions, and joining in exchanges. Everyone is encouraged to post here, but moderators commit to doing so. Interested in participating? Contact: