Someone once said, "It is his sense of humor that enables a man to see the funny side of things that have no funny side." In thinking about my work, I realize how much of my own stress management can be attributed to gallows humor.
I was reminded of this in one of my support groups where a caregiver posted a thread to share "funny stories." They are funny, poignant, sad, silly, and profound, and they help keep everyone in the group going, especially when members are struggling with sadness or despair, grappling with losses and changes, and working through anger, frustration, and fear. Here are a few:
While my brother was in the hospital recovering from his glioblastoma surgery, he was eating like a piggy. At one point, the food came back up, and all over his hospital gown. He walked into the bathroom to clean up, and then out of the bathroom to the nurse's station for a new gown. All well and good, except, he was naked! Yikes! That's one way to get the nurse's attention, and everyone else around. We laugh about it now.

Something my aunt said about her shaved head before the biopsy... One of her sisters came to visit, and my aunt asked how she looked. Her sister replied, "Just like Dad." My aunt says, deadpan, "Yep, that's what I was afraid of."

My husband decided to make a short cut through the living room where previously I had been folding laundry. Suddenly I heard a "Whoa" then a crash followed by "I'm down." I went running in to find him on the ground cracking up, and my hamper, from the laundry, mangled. He said, "You know every appointment they ask me if I have fallen, now I won't have to disappoint them anymore." Followed by, "I think we need a new hamper."

"Damn... Babe... This waiting around to die... It's killing me... Holy cow, the waiting might choke me out before the cancer gets me."

A well-intentioned friend sent me a bottle of his favorite gin. Only after he sent it did he realize how awkward this was, since the brand is called (wait for it) "Death's Door."
One of the wonderful things about this thread in the group is that it gives folks a place to share a sense of humor born out of adversity that has little or no audience beyond the "cancer world."
As an in-patient social worker, I found this shared humor with my colleagues a great outlet for so much intense experience -- others in my life couldn't relate to the stories, didn't see the humor, or felt awkward laughing. It was always good to have a community in which the "funny side of things that have no funny side" could be shared.
Anyone got one?



Rachel Odo
Social worker Rachel Odo explains that coping with cancer extends far beyond initial diagnosis and treatment.

0
Social work professional Rachel Odo encourages us to learn something new that's unrelated to work.

13
Social worker Rachel Odo talks about how courage among her patients takes on many different meanings.

8
Social worker Rachel Odo talks about meeting the needs of both patient and caregiver in order to have a successful outcome.

5
Social worker Rachel Odo stresses the need for oncology professionals to cope with grief within the oncology setting.

9



University
Your source for CNE Credit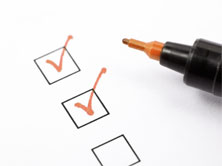 Anti-cancer drug related cardiotoxicity: A review and update by Gail M Wilkes RNC MS AOCN
Myths and Realities of Health Care Reform and the Affordable Care Act: Implications for Oncology Nurses and their Patients
Managing Side Effects of Targeted Therapies
Tuesday, October 29, 2013 12:00 PM EDT
Presented by Ellen T. Matloff, MS, CGC , this webinar will highlight:
How to determine which patients require genetic counseling
How to help prepare your patients for the genetic counseling process
Testing options that are now available
How you can utilize this data in managing your patients and their family members
Participants will also be able to ask questions during a live question and answer period with speaker Ellen T. Matloff, MS, CGC .

Wednesday, August 28, 2013 12:00 PM EDT
Wednesday, June 26, 2013 12:00 PM EDT
Wednesday, April 10, 2013 12:00 PM EDT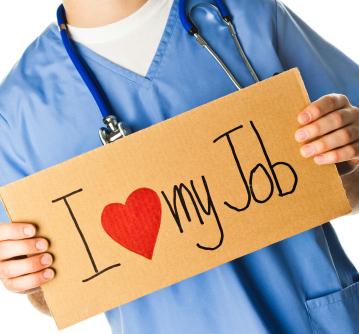 The 2013 Nurse Compensation Survey Results Are In

Michelle Bragazzi, BS, RN,
5/3/2013

41

In February, TheONC surveyed more than 600 oncology nurses to find out more about their careers. We wanted to know if they felt adequately compensated and satisfied within their ...
You're already here -- why not make it official? Moderators are charged with moving the conversation forward on TheONC by posting responses, questions, and joining in exchanges. Everyone is encouraged to post here, but moderators commit to doing so. Interested in participating? Contact: