Many of the tough decisions faced by cancer patients involve knowing how to use numbers, calculating risks, evaluating treatment protocols, and understanding the odds of side effects. According to Ellen Peters, PhD, study investigator and professor of psychology at The Ohio State University, the ability to understand numbers is associated with all kinds of positive health outcomes. Peters presented research on cancer patients' health and numeracy and the ability to use math at the annual meeting of the American Association for the Advancement of Science.1
A 2010 study led by Peters demonstrated how skill with numbers can affect breast cancer patients.
In this study, women who had surgery for breast cancer were given options for further treatment which included hormonal therapy, chemotherapy, combined treatment, or no treatment. The patients received information based on their characteristics and on how likely they were to survive 10 years for each possible treatment plan. Each were then asked to estimate, based on this information, what their own chances of survival would be for 10 years with each treatment. The patients who scored higher in numeracy were more pessimistic than the data suggested. The participants with lower numeracy also reported pessimistic survival estimates, but these remained the same no matter which numbers were presented.
"This is critical. We were giving them information that should help them choose the best treatment, but they were ignoring it," said Peters.
Most patients do not have the knowledge or experience required to make informed decisions about cancer treatment and require additional support to accurately assess the risks. Inadequate numeracy among patients poses a challenge. This research suggests that cognitive and emotional dimensions be included in the approach to provide better support for medical decision making. Researchers suggest the following strategies:
Ask for the numbers. In one study, less numerate people were asked to estimate the risk of side effects from a medication. Some were given numeric information about risks, while others were only told that there was a risk. When not given the numbers, 70% of the less numerate people overestimated their risk, but only 17% did when given the numbers.
Ask what the numbers mean. The physician should be able to state what the numbers mean in practical terms. "If 80% of people are helped by this particular drug, is that good or bad? Ask your doctor to say if this is above or below average, if it is a fair, good or excellent treatment compared to other options," said Peters.
Ask for the absolute risk. In a relative risk, a particular drug may be described as doubling your risk of a serious side effect. The absolute risk is more important. For example, doubling your risk from 0.01% to 0.02% is less threatening compared to 10% to 20%.
Cut down the choices. Physicians must be able to identify the most critical information for the patient to consider, rather than an extensive list of treatment choices—consider the best two options.
What is your experience when presenting cancer patients with data?
References:
Grabmeier J. Decision-making suffers when cancer patients avoid math. The Ohio State University news release. 2017 Feb 20.



Carole McCue
Results recently published explored the timing of follow-up colonoscopy after a positive fecal immunochemical test and the increased risk of colorectal cancer.
Direct patient communication may help to improve breast cancer screening return rates.



University
Your source for CNE Credit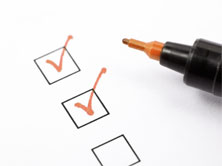 Anti-cancer drug related cardiotoxicity: A review and update by Gail M Wilkes RNC MS AOCN
Myths and Realities of Health Care Reform and the Affordable Care Act: Implications for Oncology Nurses and their Patients
Managing Side Effects of Targeted Therapies
Tuesday, October 29, 2013 12:00 PM EDT
Archived
Presented by Ellen T. Matloff, MS, CGC , this webinar will highlight:
How to determine which patients require genetic counseling
How to help prepare your patients for the genetic counseling process
Testing options that are now available
How you can utilize this data in managing your patients and their family members
Participants will also be able to ask questions during a live question and answer period with speaker Ellen T. Matloff, MS, CGC .

Wednesday, August 28, 2013 12:00 PM EDT
Wednesday, June 26, 2013 12:00 PM EDT
Wednesday, April 10, 2013 12:00 PM EDT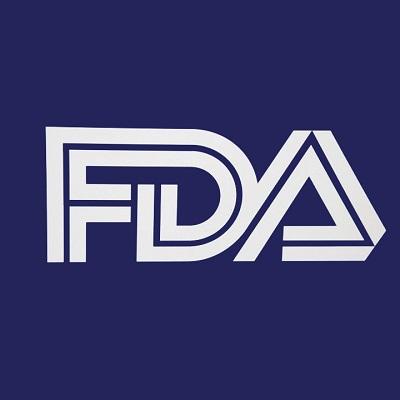 FDA Approves Onivyde for Advanced Pancreatic Cancer

Marijke Vroomen Durning, RN,
10/27/2015

3

On October 22, 2015, the US Food and Drug Administration (FDA) approved Onivyde (irinotecan liposome injection, Merrimack Pharmaceuticals, Inc.), in combination with fluorouracil ...