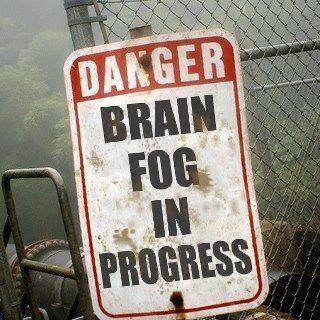 "Honey, have you seen my car keys?" This unfortunately has happened to me more frequently than I would like to admit.
Since my chemotherapy treatment, I have noticed my memory skills are not up to par. This mental fog is not my imagination. It is referred to as "chemo brain." According to the American Cancer Society, between 15 and 70 percent of patients who receive chemotherapy may experience chemo brain. It has been described as memory lapses, difficulty remembering details, and inability to multitask as one once did before treatment.
From a personal perspective, difficulty with recent memory, especially numbers and misplacing objects, has become a problem. Other patients have described the inability to think as fast as they once did, difficulty remembering steps of a task once easily performed, confusing dates and appointments, or fumbling for the right word or phrase.
The above symptoms can be frustrating and embarrassing, and patients may not readily admit to their presence. As nurses, we need to be open and sensitive to subtle clues or comments made by the patient. We can suggest the following strategies as part of our patient education:
Exercise. Even five minutes of mild activity can improve mental function.
Rely on memory aides. Use a notebook; take advantage of a computer-based calendar. Learn the features of your smartphone such as built-in alerts that can help you stay on track.
Set up your work environment to boost concentration. Clear everything off your desk except what you are working on. Set up a to-do list as a priority list of tasks to be accomplished.
Rehearse to remember. If you read something out loud, such as names or facts, you are less likely to forget.
Get into a routine. Advise the patient to place keys, files, and other items in the same place day after day. It will reduce the "where is it?" stress. At home, designate a "launching pad" where the patient puts everything he or she may need to take to work the next day. I have discovered a corner in my kitchen for this purpose. It reduces my early morning stress and allows me to focus and concentrate.
Take frequent breaks. Divide tasks into manageable portions and take a break each time one part is completed.
Be aware of your stress level and work to lower it. Excess stress by itself can impair performance and thinking skills. Learn quick rescue techniques to control stress, such as deep breathing.
Maintain a regular schedule, as fatigue can affect performance.
My favorite strategy is the use of humor when possible. Try not to take yourself so seriously. Laughter releases tension and will allow you time to refocus on the task.
While memory problems can happen to anyone, nurses have a unique opportunity to help our patients "clear the fog." Have any of you employed these patient education suggestions in your own clinical practice?
References:
Rodin, G. (2012) Accumulating Evidence for the Effect of Chemotherapy on Cognition. Journal of Clinical Oncology.Volume 30. Number 29.



Carole McCue
Carole McCue wants to know if your oncology program keeps track of frequently reported symptoms by cancer patients.

5
Carole McCue shows us some examples of the importance of critical thinking in oncology nursing care.

3
Carole McCue expresses concern over the fact that financially driven healthcare can jeopardize patient safety.

9
Carole McCue explains some of the reasons patients are reluctant to speak about QOL issues.

9
Carole McCue explains the importance of oral care before, during, and after cancer treatment.

13



University
Your source for CNE Credit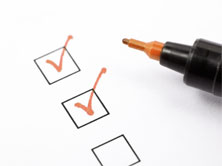 Anti-cancer drug related cardiotoxicity: A review and update by Gail M Wilkes RNC MS AOCN
Myths and Realities of Health Care Reform and the Affordable Care Act: Implications for Oncology Nurses and their Patients
Managing Side Effects of Targeted Therapies
Tuesday, October 29, 2013 12:00 PM EDT
Archived
Presented by Ellen T. Matloff, MS, CGC , this webinar will highlight:
How to determine which patients require genetic counseling
How to help prepare your patients for the genetic counseling process
Testing options that are now available
How you can utilize this data in managing your patients and their family members
Participants will also be able to ask questions during a live question and answer period with speaker Ellen T. Matloff, MS, CGC .

Wednesday, August 28, 2013 12:00 PM EDT
Wednesday, June 26, 2013 12:00 PM EDT
Wednesday, April 10, 2013 12:00 PM EDT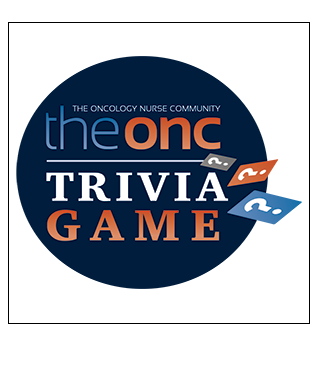 The Oncology Nurse Community Trivia Game

Michelle Bragazzi, BS, RN,
1/13/2014

6

Are you looking to test your knowledge and have a little fun at the same time? TheONC Trivia Game covers various subjects, including cancer treatments, nutrition, side effects, and ...