While receiving chemotherapy, many of our patients -- especially during their "off" weeks -- try to maintain normalcy and enjoy a vacation. Simple, plan-ahead strategies can make for an exciting getaway.
While receiving chemotherapy last year, I had to return from vacation to be admitted for the treatment of side effects. Looking back, if I had taken the steps outlined below, I might have avoided the interruption of my family vacation. This is a patient teaching opportunity for our chemo patients.
Encourage the patient to consider the following strategies prior to leaving:
Check out the location of the nearest hospital emergency room. It is always better to be prepared.


Travel with extra medications in case some get lost or your trip is delayed. Keep the meds with you, not in a suitcase. Have copies of prescriptions in case medications are lost. It will make it easier for a pharmacy or hospital to verify the prescription.


Take safety sun precautions. These include sunscreen, a wide brim hat, an umbrella, and lots of fluids.


Be cautious of temperature-sensitive foods such as mayonnaise, buffets, etc. If certain food items are not refrigerated, this may lead to illness.


Vacation is a time for rest. Be aware of your fatigue and rest when you can -- try not to overdo it.


Plan ahead to find an available lab should you need ongoing labs. The physician can fax the prescription to the lab, blood can be drawn, and the results accessed or sent to your clinic.


Keep hydrated by drinking plenty of fluids.
Once everything is in place, remember that vacation is a time to relax and enjoy. A patient must be reminded not to overexert his or herself -- they are still receiving chemotherapy. Hopefully, they'll return home fully refreshed and rejuvenated.
What vacation tips have you provided, or what tips have your patients have found helpful when traveling during the cancer treatment phase?



Carole McCue
Carole McCue is hoping for the approval of a vaccine indicated for patients diagnosed with lymphoma.

2
Carole McCue shares her personal journey with cancer and the impact her oncology team made through treatment and into survivorship.

5
Carole McCue describes the seven levels of healing to help patients through cancer.

7
Carole McCue talks about the recent recommendations from the IOM on improving overall cancer care.

12
Carole McCue explains that having a partner may help to improve the overall outcome for cancer patients.

11



University
Your source for CNE Credit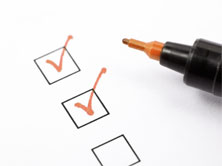 Anti-cancer drug related cardiotoxicity: A review and update by Gail M Wilkes RNC MS AOCN
Myths and Realities of Health Care Reform and the Affordable Care Act: Implications for Oncology Nurses and their Patients
Managing Side Effects of Targeted Therapies
Tuesday, October 29, 2013 12:00 PM EDT
Presented by Ellen T. Matloff, MS, CGC , this webinar will highlight:
How to determine which patients require genetic counseling
How to help prepare your patients for the genetic counseling process
Testing options that are now available
How you can utilize this data in managing your patients and their family members
Participants will also be able to ask questions during a live question and answer period with speaker Ellen T. Matloff, MS, CGC .

Wednesday, August 28, 2013 12:00 PM EDT
Wednesday, June 26, 2013 12:00 PM EDT
Wednesday, April 10, 2013 12:00 PM EDT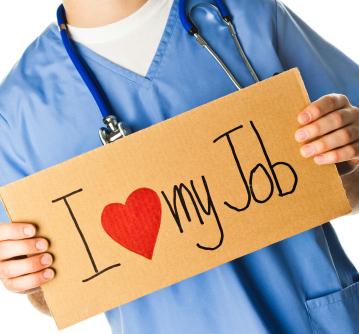 The 2013 Nurse Compensation Survey Results Are In

Michelle Bragazzi, BS, RN,
5/3/2013

41

In February, TheONC surveyed more than 600 oncology nurses to find out more about their careers. We wanted to know if they felt adequately compensated and satisfied within their ...
You're already here -- why not make it official? Moderators are charged with moving the conversation forward on TheONC by posting responses, questions, and joining in exchanges. Everyone is encouraged to post here, but moderators commit to doing so. Interested in participating? Contact: