Current research indicates that ineffective communication among healthcare professionals is one of the primary causes of medical errors and patient harm (Woolf, 2004). A JCAHO analysis of reports, identified communication failures at the root of over 70 percent of all sentinel events (JCAHO, 2005).
A number of factors have been identified as challenges to effective communication among healthcare professionals. These include: the complexity and unpredictable healthcare environment, distinct disciplinary view of patient care needs, organizational structure that encourages power distances between physicians and other healthcare professionals, and differences in education and training among professions. (Dingley, 2008)
As a nurse, would you describe our healthcare environment as uncertain, full of surprises, with many interruptions and need for multitasking? These factors further warrant the need for teamwork. In order to improve patient safety, interventions must focus on utilizing concepts of collaboration, open communication, shared responsibilities, problem solving, and coordination.
The purpose of the study by Dingley, supported by AHRQ, was to develop, implement, and evaluate a comprehensive team communication strategy that reduced team communication failures to improve the culture of patient safety. The study was conducted from July 2005 to June 2007 at the Denver Health Medical Center utilizing a pre-test and post-test design. Baseline data was collected, team communication interventions were implemented, followed by data collection and analysis.
The following communication strategies were implemented in this study and can be accessed via Denver Health Medical Center:
Situational briefing guide: SBAR
This standardized communication format is utilized as a situational briefing guide for staff and provider communication regarding changes in patient status or needs: Situation: What is going on with the patient? Background: What is the clinical background or context? Assessment: What do I think the problem is? Recommendation: What do I think needs to be done for the patient?

Team huddle
A team huddle is defined as a quick meeting of a functional group to set the day/shift in motion. Huddles are meetings with a specific focus, based on the function of a particular unit and team. These daily briefings may be useful to quickly assess changes in clinical workload and prioritize relevant issues. Guidelines for huddles include the following: set a standard time and location, stand up, do not sit down, make attendance mandatory, limit to 15 minutes, and start on time. On nursing units, huddles were led by the nurse manager, charge nurse or clinical nurse educator. Participants reported benefits that included: face-to-face communication, immediate response to questions, streamlined resolution of issues or concerns, dissemination of information, and greater staff involvement in decision making.

Multidisciplinary rounds using daily goals sheet Rounds were patient-centered and could include any staff member involved in the patient's care. These rounds were focused on open and collaborative communication, decision asking, information sharing, care planning, patient safety, cost and quality-of-care issues, setting daily goals, and communicating with patient and family. A daily goals sheet, an interdisciplinary communication tool explicitly defines goals for the day.

Escalation process
The intent of the study was to develop and implement an escalation process to address changes in patient conditions for non-code situations. A rapid response form served as a guide for identifying a patient's condition. This process provided role clarification and clear patient parameters defining whom to call and when.
The study demonstrated that the above discussed strategies to enhance teamwork and communication resulted in more efficient and effective communication. Because ineffective communication among healthcare team members contributes to patient harm and adverse events, interventions become instrumental in preventing negative patient outcomes.
The toolkit developed as a result of this study offers other healthcare organizations a means to implement teamwork and communication strategies in their own setting. Can you see the value of this in your work environment? Has anyone experienced the use of these strategies in improving communication?
References:
Woolf SH. (2004). A String of Mistakes: The Importance of Cascade Analysis in Describing, Counting, and Preventing Medical Errors. Ann Fam Med. 2:317-326.
Joint Commission on Accreditation of Healthcare Organizations. (2005) National Patient Safety Goals. Available at: www.jointcommission.org/Patient Safety/NationalPatientSafetyGoals/
Improving Patient Safety Through Provider Communication: www.ahrq.gov



Carole McCue
Results recently published explored the timing of follow-up colonoscopy after a positive fecal immunochemical test and the increased risk of colorectal cancer.
Direct patient communication may help to improve breast cancer screening return rates.



University
Your source for CNE Credit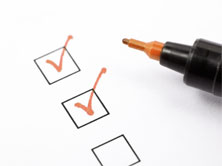 Anti-cancer drug related cardiotoxicity: A review and update by Gail M Wilkes RNC MS AOCN
Myths and Realities of Health Care Reform and the Affordable Care Act: Implications for Oncology Nurses and their Patients
Managing Side Effects of Targeted Therapies
Tuesday, October 29, 2013 12:00 PM EDT
Archived
Presented by Ellen T. Matloff, MS, CGC , this webinar will highlight:
How to determine which patients require genetic counseling
How to help prepare your patients for the genetic counseling process
Testing options that are now available
How you can utilize this data in managing your patients and their family members
Participants will also be able to ask questions during a live question and answer period with speaker Ellen T. Matloff, MS, CGC .

Wednesday, August 28, 2013 12:00 PM EDT
Wednesday, June 26, 2013 12:00 PM EDT
Wednesday, April 10, 2013 12:00 PM EDT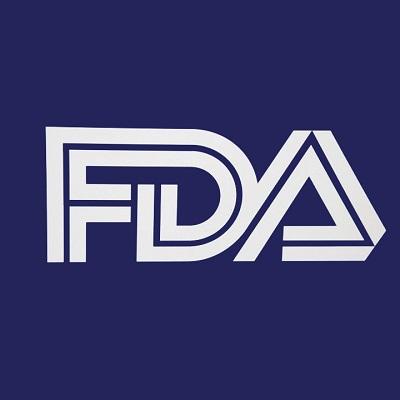 FDA Approves Onivyde for Advanced Pancreatic Cancer

Marijke Vroomen Durning, RN,
10/27/2015

3

On October 22, 2015, the US Food and Drug Administration (FDA) approved Onivyde (irinotecan liposome injection, Merrimack Pharmaceuticals, Inc.), in combination with fluorouracil ...