The Agency for Healthcare Research and Quality has developed a CUSP (Comprehensive Unit-Based Safety Programs) toolkit, which includes training tools to make patient care safer by improving the foundation of how physicians, nurses, and other team members work together.
It does this by combining clinical best-practices and the science of safety. Hospitals taking part in a national project recently reported a 40 percent reduction in central line infections after utilizing a CUSP (AHRQ, 2012).
To help clinicians and healthcare organizations, the toolkit includes training tools and resources to be used at the unit level. The toolkits encourage the following elements:
Assemble a team
Engage the senior executive
Understand the science of safety. This includes understanding system design with the goal of providing patient-centered care
Identify defects or failures and develop plans to prevent harm from occurring
Implement teamwork and communication
Here are a few questions to consider as well when improving care within your own institution:
Can healthcare quality be improved? It is reported that 7 percent of patients suffer a medication error (Bates, 1995). Nearly 100,000 patients die from healthcare-associated infections each year, and the cost is reported to be $28 to $32 billion per year (AHRQ, 2009).
How can these errors happen? People are fallible. Systems do not catch mistakes before they reach the patient.
What is the science of safety in healthcare? Each system is designed to achieve results. Safe design principles are applied to all processes. Team input is critical to all process development. System-level factors that affect patient safety are recognized to include: hospital factors, work environment factors, individual provider factors, and task factors. Principles of safety design include: standardization, utilization of independent checks, and the evaluation and analysis of defects.
How can we utilize these safety programs in our clinical areas? Think about a safety concern or issue on your unit. Ask yourself the following questions: What happened? Why did it happen? How can the risk of recurrence be reduced? How will you know if it worked?
When addressing the above questions, it is important to recognize that healthcare is a team effort. We must develop an environment where frontline providers can voice concerns and are acknowledged when they express concerns.
In summary, these toolkits are a useful methodology to promote quality improvement in the care that our patients receive. It provides an opportunity to utilize evidence-based concepts, teamwork, and strategies for clear communication.
As nursing professionals, it is our responsibility to identify safety concerns in our area of clinical practice and utilize the CUSP toolkits to ensure quality patient outcomes. I look forward to hearing from our colleagues as we accept this challenge.
References:
Agency for Healthcare Research and Quality. (2012) AHRQ patient safety project reduces bloodstream infections by 40%. http: //www.ahrq.gov/news/press/pr2012/pspclabsipr.htm
Bates.DW. (1995) Incidence of adverse drug events and potential adverse drug events. JAMA. 274(1) 29-34.
AHRQ. (2009) Ending health-care associated infections: http://www.ahrq.gov/qual/haicusp.htm
Agency for Healthcare Research and Quality. CUSP Toolkit: http://www.ahrq.gov/cusptoolkit



Carole McCue
Carole McCue wants to know if your oncology program keeps track of frequently reported symptoms by cancer patients.

5
Carole McCue shows us some examples of the importance of critical thinking in oncology nursing care.

3
Carole McCue expresses concern over the fact that financially driven healthcare can jeopardize patient safety.

9
Carole McCue explains some of the reasons patients are reluctant to speak about QOL issues.

9
Carole McCue explains the importance of oral care before, during, and after cancer treatment.

13



University
Your source for CNE Credit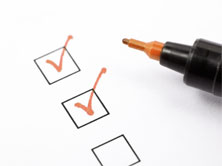 Anti-cancer drug related cardiotoxicity: A review and update by Gail M Wilkes RNC MS AOCN
Myths and Realities of Health Care Reform and the Affordable Care Act: Implications for Oncology Nurses and their Patients
Managing Side Effects of Targeted Therapies
Tuesday, October 29, 2013 12:00 PM EDT
Archived
Presented by Ellen T. Matloff, MS, CGC , this webinar will highlight:
How to determine which patients require genetic counseling
How to help prepare your patients for the genetic counseling process
Testing options that are now available
How you can utilize this data in managing your patients and their family members
Participants will also be able to ask questions during a live question and answer period with speaker Ellen T. Matloff, MS, CGC .

Wednesday, August 28, 2013 12:00 PM EDT
Wednesday, June 26, 2013 12:00 PM EDT
Wednesday, April 10, 2013 12:00 PM EDT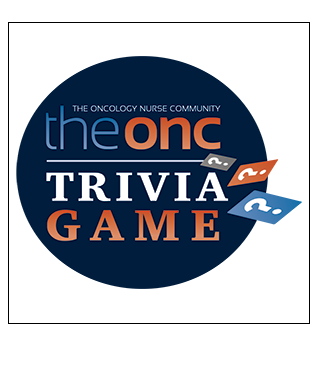 The Oncology Nurse Community Trivia Game

Michelle Bragazzi, BS, RN,
1/13/2014

6

Are you looking to test your knowledge and have a little fun at the same time? TheONC Trivia Game covers various subjects, including cancer treatments, nutrition, side effects, and ...