In a 2005 survey of Veterans Health Administration (VHA) nurses, respondents reported that they sometimes hesitated calling abusive doctors about their patients.
Nurses also said they believe disruptive behavior contributed to poor postoperative care, incorrect or delayed medication orders, and prolonged patient suffering when doctors failed to answer pages or return calls. (Rosenstein, 2005) The experience with intimidation had changed the way the nurses handled order clarification or questions about medication orders.
The Joint Commission issued a sentinel alert, "Behaviors that undermine a culture of safety." (Joint Commission, 2008) A review of sentinel events linked such barriers to communication with negative patient outcomes. The Joint Commission requires organizations to develop policies to identify and deal with disruptive and inappropriate behaviors. Organizations are charged with creating a positive workplace environment.
What are the factors that promote such disruptive and inappropriate behavior? Is it related to differences in communication styles between nurses and physicians? Is it related to the difference in educational training? Is it related to the power dynamics of the organization?
Regardless of the cause, when a nurse is on the receiving end of a physician's inappropriate language or behavior, action must be taken.
The following strategies are suggested:
Nurses must receive education in communication style. Healthcare organizations have endorsed formats for communication such as SBAR (Situation, Background, Assessment, and Recommendation) to promote complete reporting of patient issues. Role playing is an effective methodology to develop a nurse's skill and confidence in "hand-off" communication and physician notification.

Nurses must be assertive and speak directly with the physician at the time of occurrence. The physician should be clearly told that such behavior is not acceptable.

If due to the nature of the physician behavior, the nurse may need time to calm down, she should ask to speak with the physician at a future time, in a quiet and private area.

The nurse may use "I" statements in order to calmly describe the physician behavior and impact on the nurse

If the disruptive behavior continues despite calling the physician on his or her actions, the nurse should document the behavior and enlist the assistance of the nurse manager.

Organizations must have policies to address disruptive behavior. There should be clear channels outlining the process. This may include the Human Resource department or physician-nurse relationship committees.
Healthcare today is a very complex environment. In order to provide a culture of safety, barriers to communication must be eliminated. Nurses are team members who must clearly communicate patient issues and needs without fear of physician disruptive behavior.
Can you share successful strategies to promote a positive work environment?
References:
Gessler, R.(2012) How to Handle Disruptive Physician Behaviors. American Nurse Today. 7(11):8-12.
Rosenstein, A. (2005) Disruptive Behavior and Clinical Outcomes. Perceptions of Nurses and Physicians: Nurses, Physicians and Administrators say that clinician's disruptive behavior has negative effects on clinical outcomes. American Journal of Nursing.Vol 105. 54-64.
Joint Commission (2008) Behaviors that undermine a culture of safety. Sentinel event alert.



Carole McCue
Carole McCue expresses concern over the fact that financially driven healthcare can jeopardize patient safety.

8
Carole McCue explains some of the reasons patients are reluctant to speak about QOL issues.

9
Carole McCue explains the importance of oral care before, during, and after cancer treatment.

12
Individuals with high levels of learning resourcefulness use adaptive coping methods effectively when faced with stressful events.

8
Carole McCue explains that we need to do a better job in managing patient care for those with advanced disease.

7



University
Your source for CNE Credit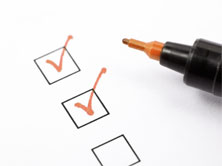 Anti-cancer drug related cardiotoxicity: A review and update by Gail M Wilkes RNC MS AOCN
Myths and Realities of Health Care Reform and the Affordable Care Act: Implications for Oncology Nurses and their Patients
Managing Side Effects of Targeted Therapies
Tuesday, October 29, 2013 12:00 PM EDT
Presented by Ellen T. Matloff, MS, CGC , this webinar will highlight:
How to determine which patients require genetic counseling
How to help prepare your patients for the genetic counseling process
Testing options that are now available
How you can utilize this data in managing your patients and their family members
Participants will also be able to ask questions during a live question and answer period with speaker Ellen T. Matloff, MS, CGC .

Wednesday, August 28, 2013 12:00 PM EDT
Wednesday, June 26, 2013 12:00 PM EDT
Wednesday, April 10, 2013 12:00 PM EDT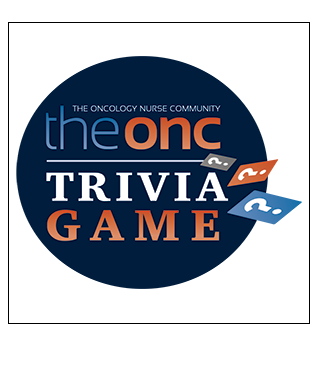 The Oncology Nurse Community Trivia Game

Michelle Bragazzi, BS, RN,
1/13/2014

6

Are you looking to test your knowledge and have a little fun at the same time? TheONC Trivia Game covers various subjects, including cancer treatments, nutrition, side effects, and ...
You're already here -- why not make it official? Moderators are charged with moving the conversation forward on TheONC by posting responses, questions, and joining in exchanges. Everyone is encouraged to post here, but moderators commit to doing so. Interested in participating? Contact: