According to a November 2012 Gallup poll of over 1,000 respondents, nurses, pharmacists, and physicians were perceived as the most honest and ethical professions.
The random sample ranked 22 professions on a five-point scale in their response to the following question: "Please tell me how you would rate the honesty and ethical standards of people in these different fields -- very high, high, average, low or very low?"
Nurses were considered to have the highest standards. Eighty-five percent of the respondents rated nurses as very high or high for honesty and strong ethical values. Pharmacists (75 percent), doctors and engineers (70 percent), police (58 percent), college teachers (53 percent), and clergy (52 percent) were the other occupations to score above 50 percent when it came to being given a very high or high rating.
What are the attributes of the nursing profession that contribute to this consistently high score? The American Nurses' Association Code of Ethics may provide the answer to this question. The Code of Ethics is a statement of ethical objectives and duties of every individual who enters the nursing profession. It is a framework for nurses to use in ethical analysis and decision making.
The following is an overview of the provisions in the Code of Ethics for nurses:
Practice compassion and respect for the dignity and uniqueness of each individual without consideration of social or economic status, or personal attributes.
Consider that the primary commitment is to the patient.
Advocate to protect the health, safety, and rights of the patient. This includes privacy, confidentiality, and upholding standards of practice.
Be responsible and accountable for own individual practice.
Preserve integrity, competence, and growth of the nursing profession.
Establish, maintain, and improve the healthcare environment.
Advance the profession through contribution to practice and education. This includes active involvement in healthcare policy and the development and maintenance of professional standards.
Collaborate with other healthcare professionals.
Work with professional associations to articulate nursing values.
Does your practice reflect these objectives? Are there areas that could be improved?
As a registered nursing professional, I am most proud that this poll has consistently rated our profession as honest and ethical. Let's join together so that this perception of nursing may continue.



Carole McCue
Carole McCue explains the concept of parsimonious medicine and what it means for the cancer patient.

6
Carole McCue stresses the need for nurses to get back to basics to help create a safer environment for patients.

7
Carole McCue explains that while healthcare professionals are committed to patient care, it can be a challenge when your patient is a criminal.

17
Carole McCue shares a a few tips on how we can provide care for ourselves like we do for others.

14
Carole McCue shares a few tips on how we can become strong advocates for our cancer patients.

11



University
Your source for CNE Credit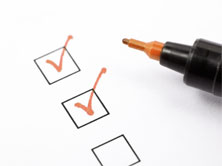 Anti-cancer drug related cardiotoxicity: A review and update by Gail M Wilkes RNC MS AOCN
Myths and Realities of Health Care Reform and the Affordable Care Act: Implications for Oncology Nurses and their Patients
Wednesday, April 10, 2013 12:00 PM EDT
Presented by Denise Friesema, MS, RN, OCN, this webinar will:
Discuss the role of the oncology nurse in clinical trials
Provide an overview of the staff nurse and clinical trial nurse roles as clinical provider, coordinator, patient advocate, and data recorder
Offer participants a chance to ask questions during a live question and answer period
Register for this informative free webinar now!
Monday, February 25, 2013 12:00 PM EST
Friday, December 14, 2012 12:00 PM EST
Tuesday, December 4, 2012 12:00 PM EST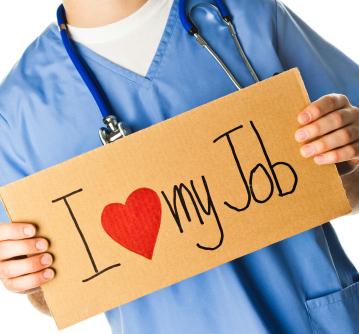 The 2013 Nurse Compensation Survey Results Are In

Michelle Bragazzi, BS, RN,
5/3/2013

32

In February, TheONC surveyed more than 600 oncology nurses to find out more about their careers. We wanted to know if they felt adequately compensated and satisfied within their ...
You're already here -- why not make it official? Moderators are charged with moving the conversation forward on TheONC by posting responses, questions, and joining in exchanges. Everyone is encouraged to post here, but moderators commit to doing so. Interested in participating? Contact:



on Twitter