According to a November 2012 Gallup poll of over 1,000 respondents, nurses, pharmacists, and physicians were perceived as the most honest and ethical professions.
The random sample ranked 22 professions on a five-point scale in their response to the following question: "Please tell me how you would rate the honesty and ethical standards of people in these different fields -- very high, high, average, low or very low?"
Nurses were considered to have the highest standards. Eighty-five percent of the respondents rated nurses as very high or high for honesty and strong ethical values. Pharmacists (75 percent), doctors and engineers (70 percent), police (58 percent), college teachers (53 percent), and clergy (52 percent) were the other occupations to score above 50 percent when it came to being given a very high or high rating.
What are the attributes of the nursing profession that contribute to this consistently high score? The American Nurses' Association Code of Ethics may provide the answer to this question. The Code of Ethics is a statement of ethical objectives and duties of every individual who enters the nursing profession. It is a framework for nurses to use in ethical analysis and decision making.
The following is an overview of the provisions in the Code of Ethics for nurses:
Practice compassion and respect for the dignity and uniqueness of each individual without consideration of social or economic status, or personal attributes.
Consider that the primary commitment is to the patient.
Advocate to protect the health, safety, and rights of the patient. This includes privacy, confidentiality, and upholding standards of practice.
Be responsible and accountable for own individual practice.
Preserve integrity, competence, and growth of the nursing profession.
Establish, maintain, and improve the healthcare environment.
Advance the profession through contribution to practice and education. This includes active involvement in healthcare policy and the development and maintenance of professional standards.
Collaborate with other healthcare professionals.
Work with professional associations to articulate nursing values.
Does your practice reflect these objectives? Are there areas that could be improved?
As a registered nursing professional, I am most proud that this poll has consistently rated our profession as honest and ethical. Let's join together so that this perception of nursing may continue.



Carole McCue
Nursing instructor Carole McCue wants to know what steps you're taking to help patients with the rising cost of cancer treatment.

0
Nursing instructor Carole McCue talks about how one author demonstrated the emotional journey of cancer patients.

0
Carole McCue stresses the need for better screening when it comes to CAM use in the geriatric patient population.

2
Carole McCue wants to know your education methods for patient teaching.

1
Carole McCue wants to know how you help cancer survivors plan for the unknown.

2



University
Your source for CNE Credit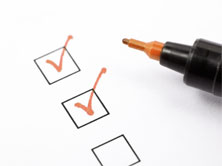 Anti-cancer drug related cardiotoxicity: A review and update by Gail M Wilkes RNC MS AOCN
Myths and Realities of Health Care Reform and the Affordable Care Act: Implications for Oncology Nurses and their Patients
Managing Side Effects of Targeted Therapies
Tuesday, October 29, 2013 12:00 PM EDT
Archived
Presented by Ellen T. Matloff, MS, CGC , this webinar will highlight:
How to determine which patients require genetic counseling
How to help prepare your patients for the genetic counseling process
Testing options that are now available
How you can utilize this data in managing your patients and their family members
Participants will also be able to ask questions during a live question and answer period with speaker Ellen T. Matloff, MS, CGC .

Wednesday, August 28, 2013 12:00 PM EDT
Wednesday, June 26, 2013 12:00 PM EDT
Wednesday, April 10, 2013 12:00 PM EDT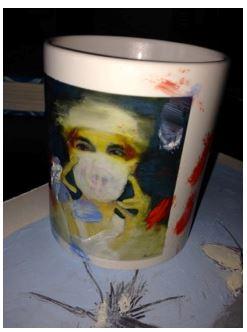 Itís Just a Little Exposure

Julianna Paradisi, RN, OCN,
6/23/2015

15

Staring meditatively at a painting I'm working on, I notice my fingerprints in oil paint on my coffee mug. Glancing around, I see I've left a small trail of blue, red, and brilliant ...