Anyone with cancer knows that a diagnosis affects family members and friends. Sometimes the complex feelings and lifestyle changes caused by cancer and its treatment become overwhelming for them. The effects on the relatives and friends vary widely and depend largely on the closeness of each relationship.
Only the patient can decide when to talk to family and friends about the diagnosis. When I was diagnosed with cancer, I gave strict instructions to my husband that no information was to be given to family and friends. I could barely get my head around the diagnosis and the plan to "watch and wait" as a treatment. This was not the time for me to teach everyone about lymphoma and the rationale for delayed treatment. In time, talking with my closest friends and relatives helped me begin to take in the reality of what was happening.
In a study, Donovan (2011) interviewed cancer survivors about strategies they used in managing information about their illness. The researchers found communication to be an important factor in coping with cancer, because it enables people to exert control during a highly stressful time. The study suggests that the very act of taking steps to be protective when communicating about cancer may benefit people, because doing so empowers them. Based on these findings, we, as healthcare professionals, should emphasize what is meaningful about communication from a patient's perspective.
Strategies to help patients
Suggest that the patient start by making a list of people she wants to talk to in person. An additional list may include less close friends who may get the news from another friend or family member.
Encourage the patient to put one person in charge of giving medical updates. It is exhausting to phone every family member after every test or doctor appointment. Designate a family member to be the go-to person for medical updates.
Ask them to consider Websites that offer patients an opportunity to post information and updates of the cancer journey and allow family and friends to provide support and greetings for the patient. For example, MyLifeLine is a nonprofit organization that encourages cancer patients and caregivers to create free, customized Websites. It functions like a blog and allows family and friends to stay informed about the patient's health. CaringBridge is like a personalized "caring" social network where people can connect, share, and receive support. I know of a colleague who is using CaringBridge to update her progress on her cancer journey.
Good communication is especially important between cancer patients and their family and friends. A lack of communication leads to isolation, frustration, and even misunderstandings. Sharing feelings and personal needs with honesty, sincerity, and openness greatly reduces the stress that cancer places on relationships. These strategies may help the patient cope and retain some sense of control during this challenging time. It would be most interesting to hear if your patients are using these Websites to share information and receive supportive messages from friends and family.
Reference:
Donovan-Kicken, E. (2011) A Grounded Theory of Control over communication among individuals with cancer. Journal of Applied Communication Research, 39:3, 310-330. Available online at http://dx.doi.org/10.1080/00909882.2011.585398.



Carole McCue
Carole McCue explains the concept of parsimonious medicine and what it means for the cancer patient.

6
Carole McCue stresses the need for nurses to get back to basics to help create a safer environment for patients.

7
Carole McCue explains that while healthcare professionals are committed to patient care, it can be a challenge when your patient is a criminal.

17
Carole McCue shares a a few tips on how we can provide care for ourselves like we do for others.

14
Carole McCue shares a few tips on how we can become strong advocates for our cancer patients.

11



University
Your source for CNE Credit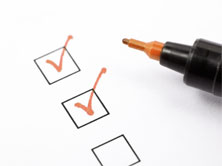 Anti-cancer drug related cardiotoxicity: A review and update by Gail M Wilkes RNC MS AOCN
Myths and Realities of Health Care Reform and the Affordable Care Act: Implications for Oncology Nurses and their Patients
Wednesday, April 10, 2013 12:00 PM EDT
Presented by Denise Friesema, MS, RN, OCN, this webinar will:
Discuss the role of the oncology nurse in clinical trials
Provide an overview of the staff nurse and clinical trial nurse roles as clinical provider, coordinator, patient advocate, and data recorder
Offer participants a chance to ask questions during a live question and answer period
Register for this informative free webinar now!
Monday, February 25, 2013 12:00 PM EST
Friday, December 14, 2012 12:00 PM EST
Tuesday, December 4, 2012 12:00 PM EST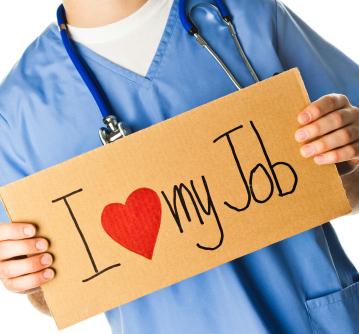 The 2013 Nurse Compensation Survey Results Are In

Michelle Bragazzi, BS, RN,
5/3/2013

32

In February, TheONC surveyed more than 600 oncology nurses to find out more about their careers. We wanted to know if they felt adequately compensated and satisfied within their ...
You're already here -- why not make it official? Moderators are charged with moving the conversation forward on TheONC by posting responses, questions, and joining in exchanges. Everyone is encouraged to post here, but moderators commit to doing so. Interested in participating? Contact:



on Twitter