When I received a call to join a meeting in the Chief Medical Officer's office, I was not sure what to expect. Several key physicians were going to be there to discuss the latest statistics from the Public Health Institute California Breast Cancer Mapping Project.
There are now four previously unidentified areas within California that have higher invasive breast cancer rates than the average within the state. Since breast cancer does not know boundaries, the breast cancer rates were drawn from census tract data. One of those counties and census tract regions is Eastern Ventura, where I live and work. Many of our patients live in this region as well, and as a comprehensive breast program, we wanted to respond to the latest report.
How do we explain the data to the public? How do we reassure patients? What is the message we want to convey without appearing to be an advertisement for breast cancer services at the hospital? How do we direct our outreach services and improve screening strategies in our region? We discussed this for over an hour and divided up the tasks for the next meeting.
It was obvious to all at the table that we needed a meaningful yet cautious approach. Not to downplay risks necessarily, but to raise awareness and allow women in the area to become proactive towards their own self-care without creating anxiety.
The project continues, but we will all be invited back to look at the agreed response and the resources we will apply to create a sense of security for our community. We want them to know that we are all working together for early detection.
A few caveats about breast cancer in California:
55 percent of California women who are diagnosed with breast cancer are under age 652.
The rate for Asian women in California is going up while the rates for other ethnicities and races are declining2.
Most women in California are getting screening mammograms as appropriate. Despite the USPTF recommendations, mammogram screening regimens continue to be yearly after age 40.
Geographic patterns of breast cancer incidence in California vary widely and data needs to include traffic emissions, hazardous air pollutants, and agricultural pesticides3.
References:
California Detection Programs, Every Woman CountsŪ



Cathy Cole
Cathy Cole reports that a higher mortality rate still exists among African-American breast cancer patients.

6
Nurse navigator Cathy Cole shares her frustration and concern for a breast cancer patient trying to seek appropriate treatment.

11
Cathy Cole explains that no matter where you are, once your professional identity is revealed, cancer conversations will soon emerge.

3
Cathy Cole shares her experience as a nurse navigator maneuvering patients through the insurance process.

7
Cathy Cole shares with us the process and benefit of adopting volunteers into their newly accredited breast cancer program.

4



University
Your source for CNE Credit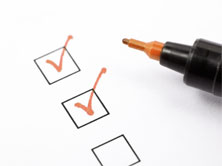 Anti-cancer drug related cardiotoxicity: A review and update by Gail M Wilkes RNC MS AOCN
Myths and Realities of Health Care Reform and the Affordable Care Act: Implications for Oncology Nurses and their Patients
Wednesday, April 10, 2013 12:00 PM EDT
Presented by Denise Friesema, MS, RN, OCN, this webinar will:
Discuss the role of the oncology nurse in clinical trials
Provide an overview of the staff nurse and clinical trial nurse roles as clinical provider, coordinator, patient advocate, and data recorder
Offer participants a chance to ask questions during a live question and answer period
Register for this informative free webinar now!
Monday, February 25, 2013 12:00 PM EST
Friday, December 14, 2012 12:00 PM EST
Tuesday, December 4, 2012 12:00 PM EST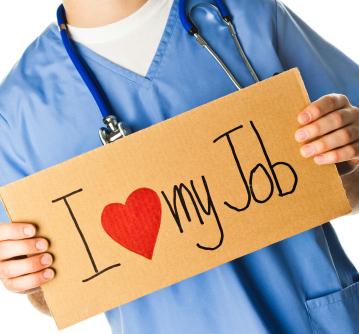 The 2013 Nurse Compensation Survey Results Are In

Michelle Bragazzi, BS, RN,
5/3/2013

32

In February, TheONC surveyed more than 600 oncology nurses to find out more about their careers. We wanted to know if they felt adequately compensated and satisfied within their ...
You're already here -- why not make it official? Moderators are charged with moving the conversation forward on TheONC by posting responses, questions, and joining in exchanges. Everyone is encouraged to post here, but moderators commit to doing so. Interested in participating? Contact:



on Twitter