When our precious cat, Zachariah, died of metastatic cancer yesterday after two weeks with my own version of hospice care, I was inconsolable. He had been with us for 17 years and had a wonderful life.
As a rescue, he came to us as a nervous, drooling, unkempt kitten and became the handsome gentleman to whom we had become so attached.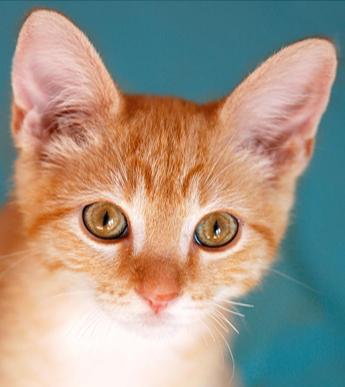 As an oncology nurse practitioner, I was prepared for his end and knew when it was close. A compassionate veterinarian with a home-based practice came and sedated him, then gave him a barbiturate to stop his heart. All the while he was in my arms.
What surprised me were the remarks of others. Some close to us knew that Zach was ill and that we were caring for him at home. Some had "human" family members that had suffered before their own deaths. Their remarks were all similar: "Why canít we do peaceful euthanasia for humans?" "Why are we kinder to animals?" "When will our country de-criminalize end-of-life strategies like the one done for Zach?"
Proponents of euthanasia and physician-assisted suicide (PAS) contend that terminally ill people should have the right to end their suffering with a quick, dignified, and compassionate death. They argue that the right to die is protected by the same constitutional safeguards that guarantee such rights as marriage, procreation, and the refusal or termination of life-saving medical treatment.
Opponents of euthanasia and physician-assisted suicide contend that doctors have a moral responsibility to keep their patients alive as reflected by the Hippocratic Oath. They argue there may be a "slippery slope" from euthanasia to murder, and that legalizing euthanasia will unfairly target the poor and disabled and create incentives for insurance companies to terminate lives in order to save money.1
Peter Rogatz, MD, MPH, wrote a treatise in 2001 describing the patient/physician relationship about euthanasia:
It is argued that permitting physician-assisted suicide would undermine the sense of trust that patients have in their doctors. This is curious reasoning; patients are not lying in bed wondering if their physicians are going to kill them -- and permitting assisted suicide shouldn't create such fears, since the act of administering a fatal dose would be solely within the control of the patient. Rather than undermining a patient's trust, I would expect the legalization of physician-assisted suicide to enhance that trust. I have spoken with a great many people who feel that they would like to be able to trust their physicians to provide such help in the event of unrelieved suffering -- and making that possible would give such patients a greater sense of security.2
Veterinarians frequently encounter situations that are morally charged and potentially difficult to manage. Ethical tension may be attributable to differences in beliefs regarding the moral value of animals, client and veterinary responsibilities, and deciding what is best for an animal. Veterinarians often employ communication skills used in medical situations to explore the reasons underpinning ethical dilemmas and to search for solutions with clients, staff, and colleagues.3
And so, sweet Zachariah is gone from our lives. His loyalty and loving ways will purr on in our hearts. The dilemma of what to do at the end of life stage for animals versus humans is far from over.
Has anyone experienced similar conversations? What are your thoughts or those of colleagues, friends, or patients regarding this subject?
References:
Fenigsen R. Other people's lives: reflections on medicine, ethics, and euthanasia. Issues Law Med. 2012 Summer; 28(1):71-87.
Peter Rogatz, MD, MPH, "The Positive Virtues of Physician-Assisted Suicide: Physician-Assisted Suicide is Among the Most Hotly Debated Bioethical Issues of Our Time," The Humanist Nov.-Dec. 2001.
Morgan CA, McDonald M. Ethical dilemmas in veterinary medicine. Vet Clin North Am Small Anim Pract. 2007 Jan;37(1):165-79.