At a national conference June in Washington, DC, a distinguished group of more than 30 leaders in the field of cancer were interviewed on the advances made in targeted diagnosis and treatments that could turn the disease into a chronic and manageable disease by 2022.
Based on these interviews, a specific algorithm of the goals for turning cancer into a chronic illness was established:
Greater use of molecular biomarkers
Use of molecularly targeted therapies in combination to form a personalized "cocktail" approach for each patient
Evidence-based physician/patient decision making
Development of regulatory and reimbursement policies to advance targeted therapies
The keynote speaker at this meeting was Siddartha Mukherjee, MD, the author of a captivating biography of cancer, The Emperor of All Maladies. He agreed that the complexity of cancer treatment today remains a major barrier to scientific discoveries and new medicines. He used the term "combinatorial diversity" to describe the complexity of gene combinations, and he cited a patient case history of a woman with two distinctly genetically different breast cancers in the same breast requiring completely different treatments.
A second theme noted at this conference was the necessity of continuous rapid learning in the healthcare system as advocated by the Institute of Medicine and the American Society of Clinical Oncology, as well as seamless linkages in research and patient care. Most importantly, participants said that cancer care must always be centered on the patient's needs and values.
I do not think these are necessarily surprising themes, considering we all work for the benefit of patient care, and newer technologies and treatment decisions will ultimately affect their well-being. When I ask my patients about the possibility of turning breast cancer into a controllable, chronic condition (much like diabetes, which can be controlled by taking insulin), most agree that that potential would take the anxiety out of the likelihood of recurrence and give greater peace of mind. If that day came, we would all breathe a great sigh of relief.
References:
Oncology Times. July 10, 2012. Vol. 34(13), pp22-23.
Mukherjee, Siddartha. The Emperor of All Maladies: A Biography of Cancer. Scribner; August 9, 2011.
White Paper: Turning the Tide Against Cancer Through Sustained Medical Innovation, held June 12, 2012 in Washington, DC www.turningthetideagainstcancer.org



Cathy Cole
Cathy Cole reports that a higher mortality rate still exists among African-American breast cancer patients.

6
Nurse navigator Cathy Cole shares her frustration and concern for a breast cancer patient trying to seek appropriate treatment.

11
Cathy Cole explains that no matter where you are, once your professional identity is revealed, cancer conversations will soon emerge.

3
Cathy Cole shares her experience as a nurse navigator maneuvering patients through the insurance process.

7
Cathy Cole shares with us the process and benefit of adopting volunteers into their newly accredited breast cancer program.

4



University
Your source for CNE Credit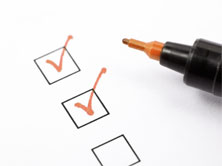 Anti-cancer drug related cardiotoxicity: A review and update by Gail M Wilkes RNC MS AOCN
Myths and Realities of Health Care Reform and the Affordable Care Act: Implications for Oncology Nurses and their Patients
Wednesday, April 10, 2013 12:00 PM EDT
Presented by Denise Friesema, MS, RN, OCN, this webinar will:
Discuss the role of the oncology nurse in clinical trials
Provide an overview of the staff nurse and clinical trial nurse roles as clinical provider, coordinator, patient advocate, and data recorder
Offer participants a chance to ask questions during a live question and answer period
Register for this informative free webinar now!
Monday, February 25, 2013 12:00 PM EST
Friday, December 14, 2012 12:00 PM EST
Tuesday, December 4, 2012 12:00 PM EST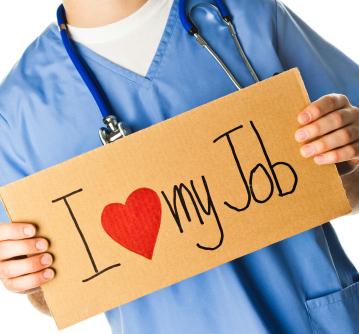 The 2013 Nurse Compensation Survey Results Are In

Michelle Bragazzi, BS, RN,
5/3/2013

32

In February, TheONC surveyed more than 600 oncology nurses to find out more about their careers. We wanted to know if they felt adequately compensated and satisfied within their ...
You're already here -- why not make it official? Moderators are charged with moving the conversation forward on TheONC by posting responses, questions, and joining in exchanges. Everyone is encouraged to post here, but moderators commit to doing so. Interested in participating? Contact:



on Twitter