Surviving cancer and trying to adopt can be a stressful time in a person's life, but when the two are coupled together, the unique situation can become even more difficult. Currently there are little data available discussing adoption experiences and/or outcomes in cancer survivors.1, 2
A recent study published in Cancer, revealed that cancer survivorís may face certain limitations in the adoption process because of the policies of some adoption agencies; some of which may be discriminatory in nature.
Gwendolyn Quinn, PhD and Susan Vadaparampil, PhD, of the Moffitt Cancer Center in Tampa, Fla., led the study in which oncology nurses were asked to conduct interviews with local, state, or international adoption agencies. Seventy-seven nurses in 15 states participated in the study and provided to them interview summaries discussing topics such as adoption fees/costs, steps required for survivors seeking adoption, challenges for survivors seeking adoption, birth parentsí reservations, and planned institutional changes to increase adoption awareness.
The results of the interviews included:
Adoption cost: Nurses reported that the cost to adopt ranged from $3,000 to $75,000.
Record keeping: Not all agencies kept records on adoptive parent cancer survivorship status; however, there were some which did. For the agencies which did keep these records, annually, an average of 10 cancer survivors sought adoption. A physician statement of the adoptive parents' health and medical history is routinely required; proof of 5-year disease-free status was noted to be a challenge for adoptive parents. As for international adoptions, these agencies tended to have a more restrictive process for adoptive cancer survivors.
Birth parent concern: Agencies reported that birth mothers may or may not be discouraged to work with an adoptive parent who is a cancer survivor. The interviews discuss that some adoption agencies also reported that "birth mothers might feel confident in choosing a parent who has overcome hardships and has an appreciation for life."1
The nurses who participated left feeling as though they could better discuss adoption with cancer patients. "This study showed that nurse learners in a training program became more knowledgeable about the difficulties with adoption in cancer survivors, and it is hoped that they will be able to better inform their patients about parenthood options for the future, based on what they learned in this activity," said Dr. Quinn.1 Due to the need to provide a letter explaining health status, Dr. Quinn notes that, additionally, perhaps this data will bring to light the need for policy revisions in adoption processes that comply with ADA (Americans with Disabilities Act) requirements.1
Have any of your patients ever discussed with you the desire to adopt or any struggles that they face? Did you feel confident providing them with information and/or resources to help?
References:
Cancer. (2015). Cancer Survivors May Face Unique Challenges When Trying to Adopt. Wiley Press Release.
Quinn GP, Zebrack BJ ,Sehovic I, et al. (2015). Adoption and cancer survivors: Findings from a learning activity for oncology nurses. Cancer.



Lori Smith
There is currently an opioid epidemic happening in the United States, with 90 American deaths per day due to overdose.
A new study from the University of Michigan revealed that women who are diagnosed with breast cancer are more likely to have a support group that aids them in making treatment decisions.1 The researchersí findings revealed that half of the women surveyed (N = 2,502) with early-stage breast cancer had at least three support people who provided personal assistance, either at home or with them during an appointment.
Survey results indicate that within the United States, 93% of RNs are satisfied with their career choice; however, 98% discuss the physical and mental demands of the job, demonstrating that fatigue is a pervasive problem among RNs.

366



University
Your source for CNE Credit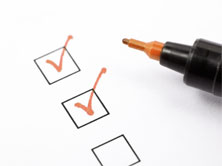 Anti-cancer drug related cardiotoxicity: A review and update by Gail M Wilkes RNC MS AOCN
Myths and Realities of Health Care Reform and the Affordable Care Act: Implications for Oncology Nurses and their Patients
Managing Side Effects of Targeted Therapies
Tuesday, October 29, 2013 12:00 PM EDT
Archived
Presented by Ellen T. Matloff, MS, CGC , this webinar will highlight:
How to determine which patients require genetic counseling
How to help prepare your patients for the genetic counseling process
Testing options that are now available
How you can utilize this data in managing your patients and their family members
Participants will also be able to ask questions during a live question and answer period with speaker Ellen T. Matloff, MS, CGC .

Wednesday, August 28, 2013 12:00 PM EDT
Wednesday, June 26, 2013 12:00 PM EDT
Wednesday, April 10, 2013 12:00 PM EDT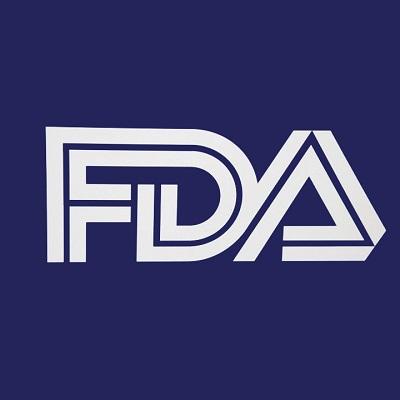 FDA Approves Onivyde for Advanced Pancreatic Cancer

Marijke Vroomen Durning, RN,
10/27/2015

3

On October 22, 2015, the US Food and Drug Administration (FDA) approved Onivyde (irinotecan liposome injection, Merrimack Pharmaceuticals, Inc.), in combination with fluorouracil ...