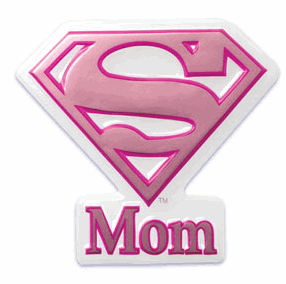 Mother's Day is such a special time to recognize the contributions that Moms make to the household, and in our unique situation, to those Moms who also provide care to cancer patients. Both a nurse's and mother's job is never done and when you are a combination of both, you are never off duty.
As nurses, we are caregivers and advocates who tirelessly work to provide our patients with the best care possible to make their treatment journey more bearable. We are there every step of the way through a patient's journey, and sometimes, present at their journey's end.
As mothers, we are caregivers, pediatricians, magicians, chefs, professional seamstresses, housekeepers, handymen, and mommies all in one. Add that to our "day job" and we are a jack of all trades.
Even though at times we may feel tired, burned out, and unappreciated, take solace in knowing that even though we feel this way, we are loved and appreciated.
Are you still not convinced? Just remember that sometimes, actions speak louder than words:
The eyes of a patient, thanking us for the care we have provided.
The faces of families when you console them over the loss of a loved one.
The face of your child when your kiss on their many bumps and bruises is all it takes to make them feel better.
When your child, no matter what age, hugs you for no reason.
And let's not forget the glitter macaroni necklace you received as a present -- a show of hands of how many of you have actually worn that necklace?
A nurse's love for her patients is strong, but a mother's love for her children is unbreakable.
Happy Mother's Day to all TheONC Moms!