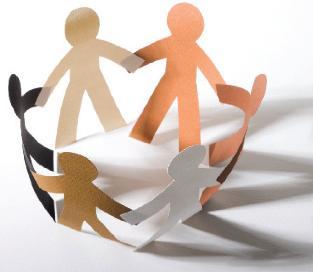 We all know that cancer does not discriminate. Unfortunately, however, it disproportionately affects minorities and those of lower socioeconomic standing.
On April 8, 1987, the third week of April was designated as National Minority Cancer Awareness Week by the House of Representatives Joint Resolution 119, noting "an unfortunate, but extremely important fact about cancer. While cancer affects men and women of every age, race, ethnic background, and economic class, the disease has a disproportionately severe impact on minorities and the economically disadvantaged." The goal of National Minority Cancer Awareness Week is to give healthcare professionals, such as social workers, nurses, physicians, and researchers, the opportunity to promote awareness in at-risk populations.¹
As many of us know, minorities have higher death rates from cancer complications than do whites. In fact, black women are at the highest risk of cancer death rates when compared to whites, Hispanics, and Asian/Pacific Islander women, per the CDC. It is important to note that cancer is known to be the leading cause of female deaths in the Asian-American population. In fact, since 1980, cancer has been noted to be the number one killer of Asian American women.1
Women are not the only group affected by cancer. Minority men too have a higher than average cancer risk. For example, it is noted that liver cancer is highest in Vietnamese men with Chinese, Filipino, Japanese, and Korean to follow -- experiencing a 1.7 to 11.3 times higher rate of liver cancer than white American men.1
Additionally, colon cancer is noted to kill more African-Americans than whites, despite the recent decline in colon cancer deaths in both black and white Americans, with an estimated colon cancer death rate approximately 40 percent higher in black populations than in white. Due to these unsettling statistics, this year's National Minority Cancer Awareness Week's focus is on encouraging colon cancer screening by age 50.1
As healthcare providers, we need to realize that many minorities and those of lower socioeconomic status may not have the resources to receive screening and treatment for many preventable cancers. It is so obvious that there is a true need to provide those high-risk populations with the education and tools necessary to seek and receive medical care.
Are any of you participating in National Minority Cancer Week activities? If so, what kinds of outreach programs are you participating in?
For additional resources regarding health disparities among minority populations, please visit the Center for Disease Control's Health Disparity in Cancer page and the Intercultural Cancer Council's Cancer Fact Sheets.
Reference: