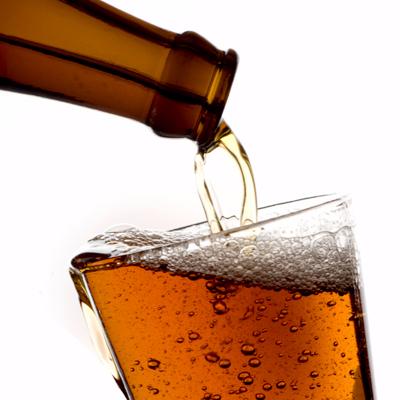 We see beer everywhere. It's in our ads, at bars, at sports games, and at most parties. It's a sexy drink -- or at least the bikini-clad models holding bottles of beer think so, right? Actually, it's not that sexy at all.
There is research to suggest that beer may increase the risk of developing certain types of cancers. A study completed at McGill University in Montreal found that men ages 35-70 who drank at least one drink per day were at a higher risk of cancers of the esophagus, stomach, colon, lung, pancreas, liver, and prostate than men who drank occasionally or not at all.1 They noted an 83 percent higher risk in esophageal cancers in men who drank one to six times per week versus those who engaged in less frequent consumption.
Notably, daily drinkers were at a threefold higher risk than others. Years of daily drinking also played an important part in their risk of malignancy.
It is interesting to note that beer is the third most popular drink in the world (after water and tea) and is noted to be the most widely consumed beverage worldwide.2 The fact that beer may contain nitrosamines, a carcinogen, is where this gets interesting. Nitrosamines are generated during the malting process, and their concentration depends on the technique used in the drying process. Nitrosodimethylamine (NDMA for short) is a known animal carcinogen found in beer.2,3 Interestingly, the highest concentrations of NDMA were found in alcohol-free beers and darker beers, regardless of the overall alcohol content.2
Despite the presence of NDMA in beer, researchers say it may offer some protection against breast and prostate cancers, due to the flavonoid xanthohumol, which is noted to be six times stronger than antioxidants in citrus fruits and four times more powerful than antioxidants in soy foods.2 Nevertheless, you cannot replace your apple a day with a beer a day, because it has only low levels of xanthohumol, and the body's ability to absorb the flavonoid is limited.
Now, I am not telling you that you should not drink a green beer this St. Patty's Day, but just be aware of how much you are drinking during the rest of the year.
References:
S Yurchenki and U Mölder. N-nitrosodimethylamine analysis in Estonian beer using positive-ion chemical ionization with gas chromatography mass spectrometry. http://www.sciencedirect.com/science/article/pii/S0308814604004297