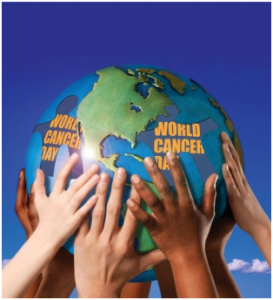 It wasn't until recently that I learned of World Cancer Day, which took place Monday, February 4th.
World Cancer Day is a global initiative to raise awareness about cancer, and address the many misconceptions a cancer diagnosis is associated with. Globally, the goal is to address the following four myths:
Cancer is just a health issue:

Truth: Actually, cancer has many implications besides health consequences. It concerns many facets of the world including social, economic, development, and human rights concerns.

Cancer is a disease of the wealthy, elderly, and developed countries:

Truth: Cancer does not discriminate, and all socio-economic groups are affected. In fact, developing countries are encountering disproportionate levels of disease burden as compared to developed countries.

Cancer is a death sentence:

Truth: With the many advances in cancer prevention and treatment, we now have the ability to treat cancer more efficiently.

Cancer is my fate:

Truth: Not a completely true statement. We can now prevent many cancers that were, in the past, unable to be prevented.
Want to be engaged with the goals set forth in the World Cancer Declaration? Sign the declaration.
The goal, which is outlined in the World Cancer Declaration, is that by 2020, more education and awareness will be available in the following areas:
Effective cancer control programs
Reduced risk factors such as tobacco use, alcohol consumption, and obesity
Universal vaccination programs
A better informed public
Improved diagnosis methods
Universally available pain control
Improved training for medical staff
Better survival rates for cancer patients
To get involved, check out the World Cancer Day website and look for an event in your area by clicking on the Map of Events page. Letís all join together and educate everyone despite the many barriers we may face!



Lori Smith
There is currently an opioid epidemic happening in the United States, with 90 American deaths per day due to overdose.
A new study from the University of Michigan revealed that women who are diagnosed with breast cancer are more likely to have a support group that aids them in making treatment decisions.1 The researchersí findings revealed that half of the women surveyed (N = 2,502) with early-stage breast cancer had at least three support people who provided personal assistance, either at home or with them during an appointment.
Survey results indicate that within the United States, 93% of RNs are satisfied with their career choice; however, 98% discuss the physical and mental demands of the job, demonstrating that fatigue is a pervasive problem among RNs.

257



University
Your source for CNE Credit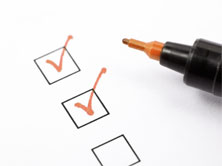 Anti-cancer drug related cardiotoxicity: A review and update by Gail M Wilkes RNC MS AOCN
Myths and Realities of Health Care Reform and the Affordable Care Act: Implications for Oncology Nurses and their Patients
Managing Side Effects of Targeted Therapies
Tuesday, October 29, 2013 12:00 PM EDT
Archived
Presented by Ellen T. Matloff, MS, CGC , this webinar will highlight:
How to determine which patients require genetic counseling
How to help prepare your patients for the genetic counseling process
Testing options that are now available
How you can utilize this data in managing your patients and their family members
Participants will also be able to ask questions during a live question and answer period with speaker Ellen T. Matloff, MS, CGC .

Wednesday, August 28, 2013 12:00 PM EDT
Wednesday, June 26, 2013 12:00 PM EDT
Wednesday, April 10, 2013 12:00 PM EDT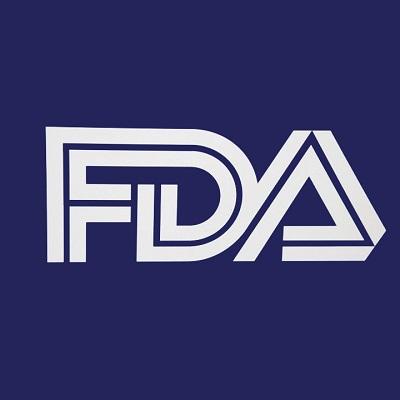 FDA Approves Onivyde for Advanced Pancreatic Cancer

Marijke Vroomen Durning, RN,
10/27/2015

3

On October 22, 2015, the US Food and Drug Administration (FDA) approved Onivyde (irinotecan liposome injection, Merrimack Pharmaceuticals, Inc.), in combination with fluorouracil ...